A colourful and attractive monthly publication, Just About Dorset magazine caught our eye right from the start when it was first published on Calaméo in June 2015. Now a year old, the magazine features regular articles on events, recipes, wildlife, and travel opportunities in the county of Dorset, in the UK. Thanks to regular expert contributors to the magazine who provide useful insight into niche topics, readers look out for the latest advice and opinions on things like interior design, food inspiration, garden tips and more.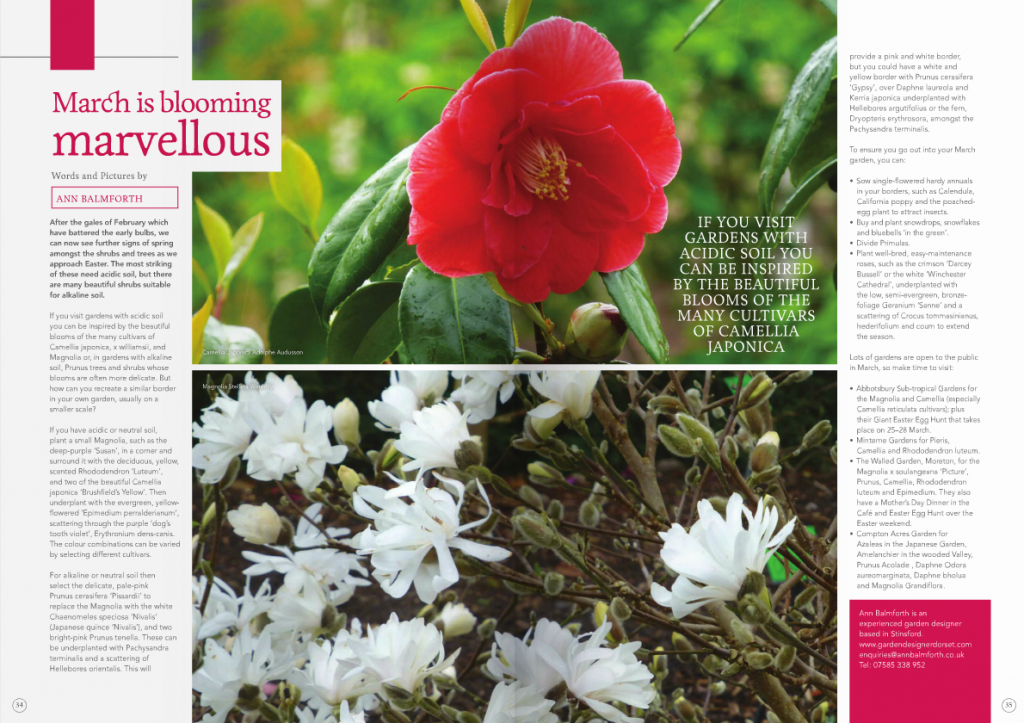 Reaching advertisers
We spoke to Stuart Cooper, Creative Director, about the importance of combining digital and print to reach readers and advertisers alike to successfully run a free magazine. Both the printed and the digital version were launched at the same time. As Stuart explains:
"In this day and age digital is an essential component of any new publication. It's becoming increasingly difficult to launch new print titles, and without the digital tools to help spread the word and gain momentum it becomes even harder. The Calaméo editions of Just About Dorset provide a great way to reach both readers and advertisers who might otherwise miss out on the printed version."
The digital version is also used as a tool for attracting prospective advertisers, by emailing them a link to the online Calaméo edition.
"We'd been using a rival service for our other titles in the past, but the technology wasn't really moving with the times. Calaméo was recommended to us by word of mouth and it was quite clear immediately that this was a simple yet powerful solution, and the right one for us. The fact that it all works flawlessly across desktop, mobile and tablet was a key factor in the decision."
Having upgraded to a Premium subscription, Just About Dorset magazine are also better able to serve their own advertisers by removing competing adverts from the publication viewer. Their Premium account also gives the magazine access to data for the number of times each page of a publication has been viewed (thanks to the new Calaméo statistics page!) – information which Stuart informs us will be a useful sales tool for them!
Magazine distribution
Just About Dorset continues to gain in success as new issues are promoted at the beginning of each month. While print editions can be picked up from many popular venues across the county, the digital editions are distributed primarily on their Twitter and Facebook pages, where they have found that readers, contributors and advertisers also enjoy sharing the magazine via their own social media channels.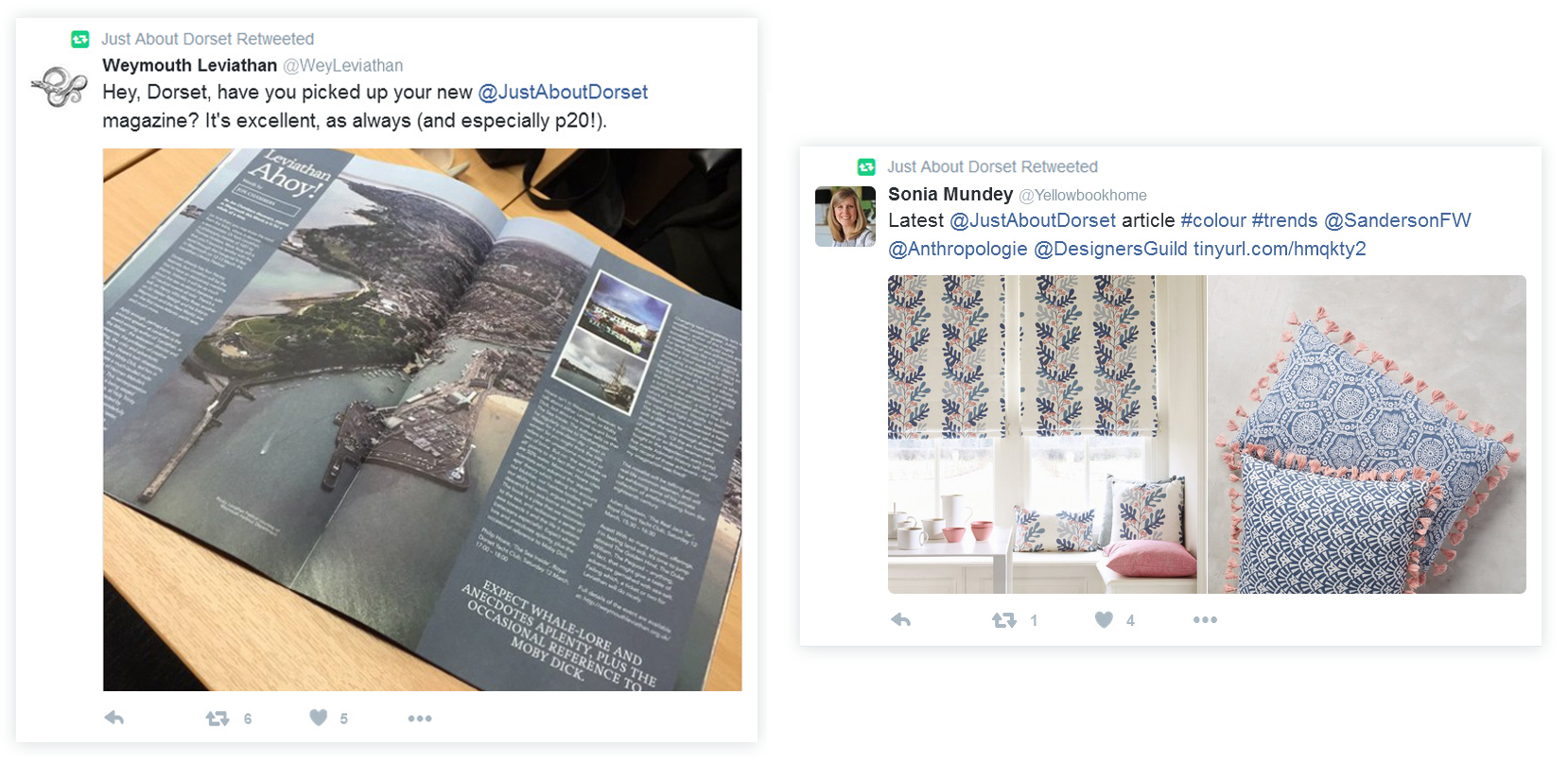 "In terms of the digital version, social media brings us the most exposure at the moment. Choosing popular topics and linking directly into specific pages of the publication is a great way to get attention."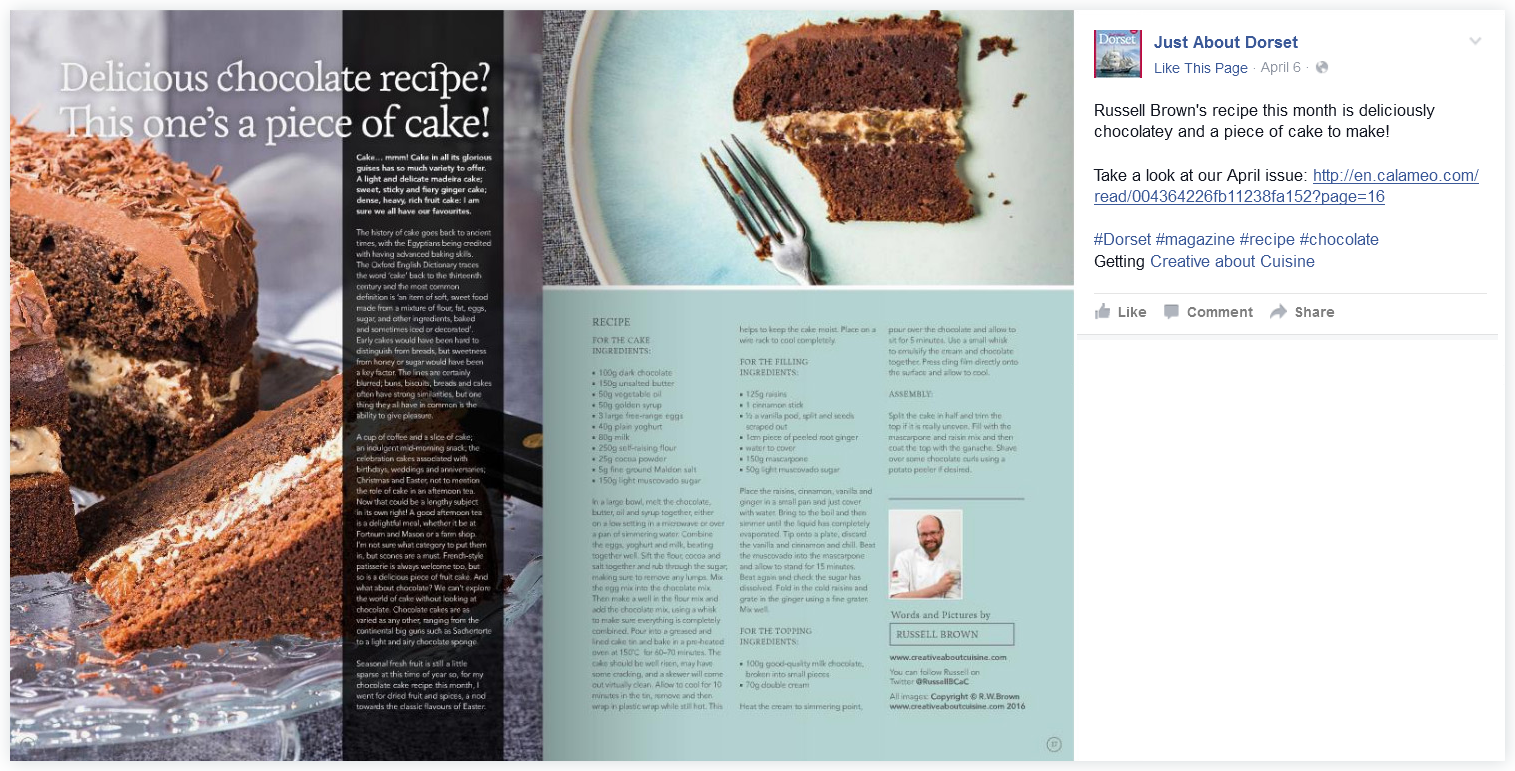 Aside from social media, the magazine is also available on the Just About Dorset website.
"Being able to organise publications in multiple folders is great, we find this useful not only from an administrative point of view, but also because we can embed a single folder's publications onto our website as a library widget."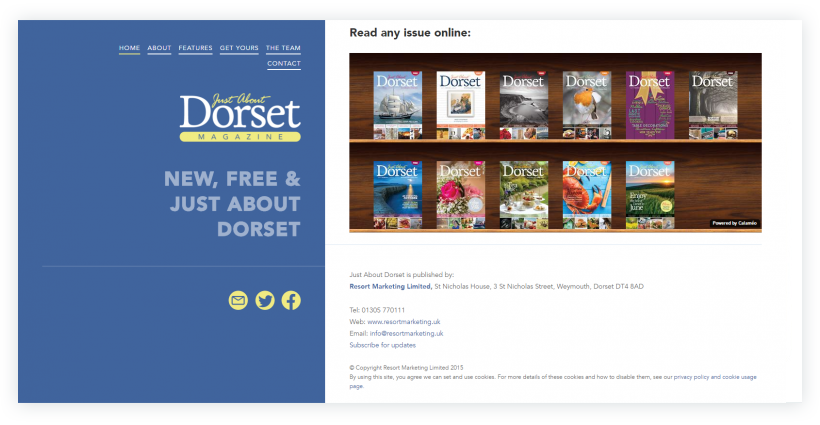 "We've had some lovely comments on the design and content. I guess the thing we like best about Calaméo is that it enables us to quickly reach people with no barriers, it all just works."
We agree with their readers – and this is why the magazine is often featured on our homepage!