We are very pleased to announce that our developer resources have an entirely new home on Calaméo!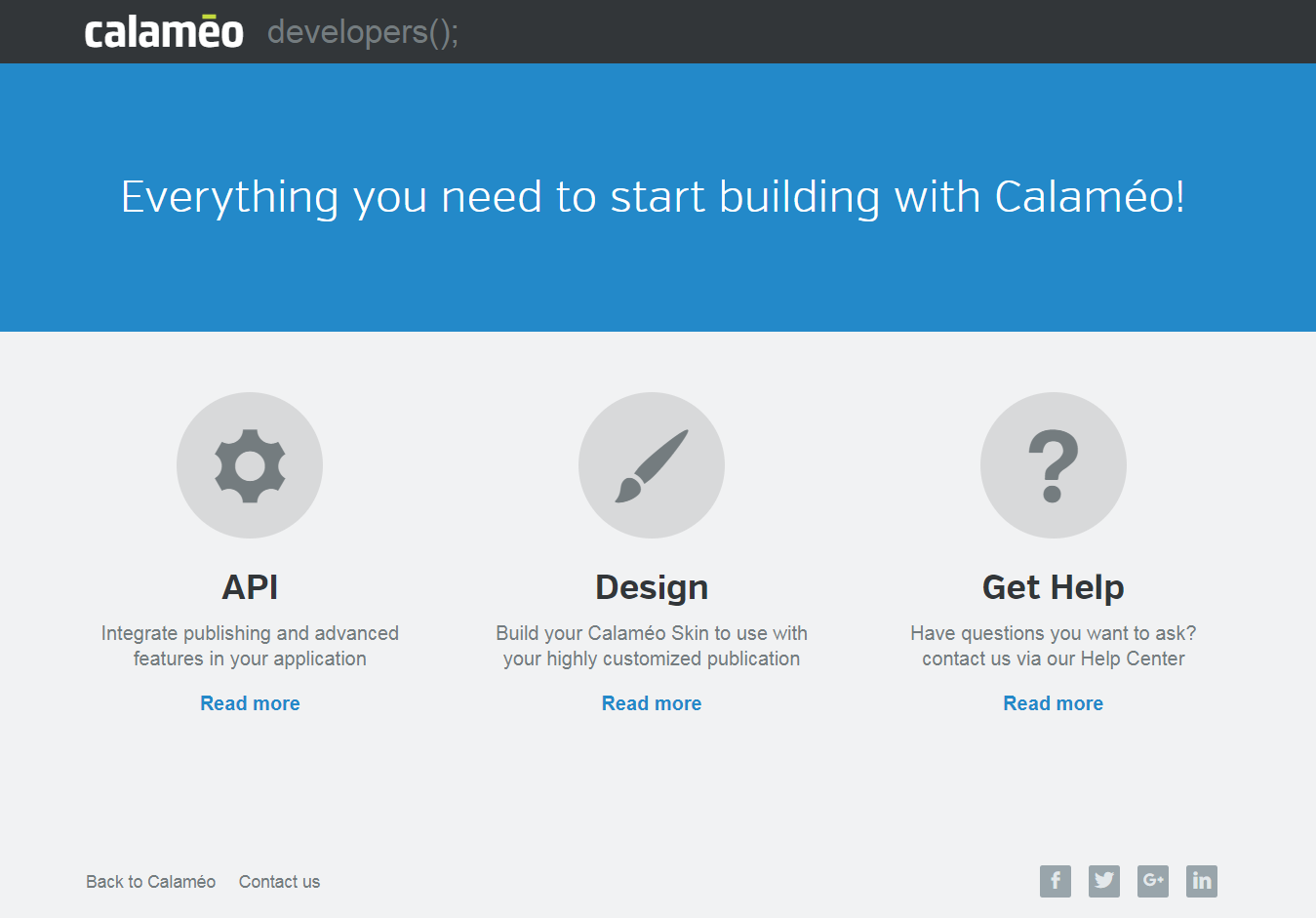 That's right—Calaméo Developers is taking over from the Knowledge Base. This is big news for anyone who is interested in making use of our API, creating a customized Skin and taking full advantage of our digital publishing solution's unique flexibility.
If you would like to benefit from these features exclusive to our Premium and Platinum plans, upgrade now!
We think the page looks pretty darn snazzy, but it also boasts improved performance. Today we're showing off a few highlights of the new look.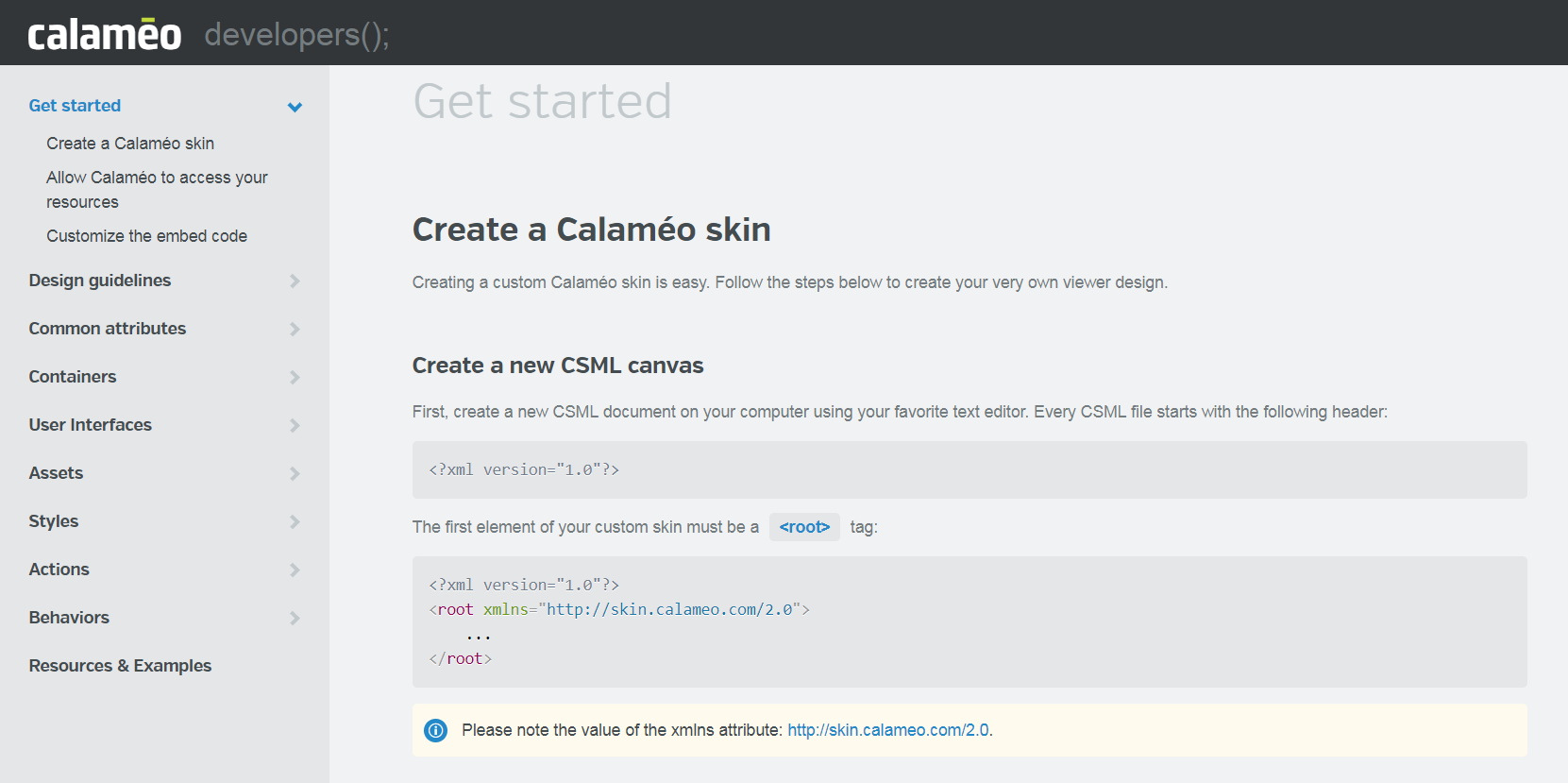 All of the information in our API and Skins documentation has been thoroughly revised and updated to reflect current functionalities available on Calaméo. You can be confident that the processes and properties presented in our Developer resources are up to date!
The intuitive sidebar navigation and scrolling layout means you can find what you're looking for faster, whether it's a specific API method or the parameters to change link colors.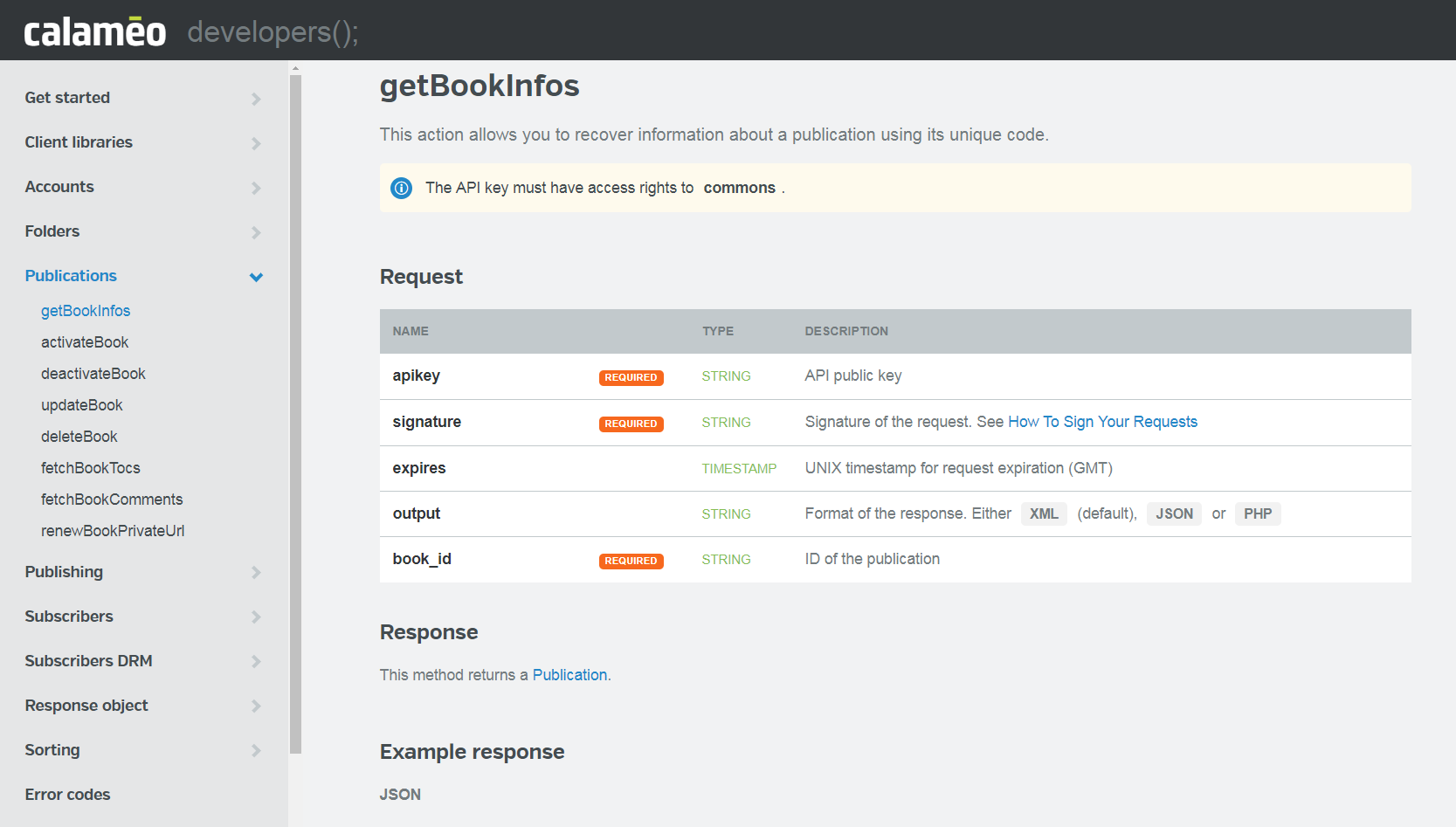 💡TIP: The entry for each of our API methods now includes a complete sample response in JSON to help you structure your programming and provide a frame of reference for troubleshooting.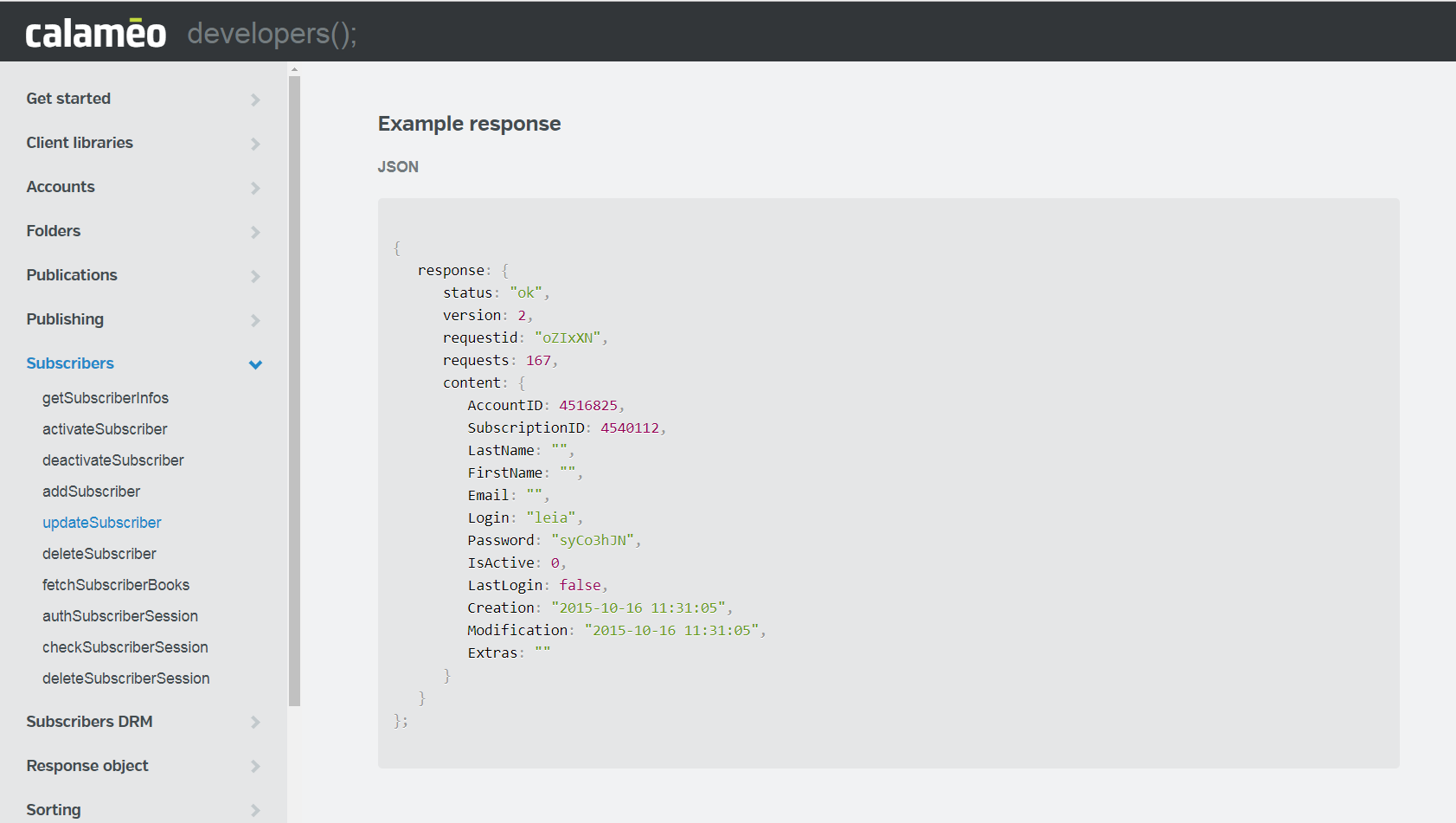 Plus, it's easier than ever to contact us if you have questions—our Help Center is now just one click away.
Have a look around and discover everything the new site has to offer!
Whether you're already an experienced developer or you're interested in learning more about how to start building with Calaméo, we hope you enjoy working with our Developer resources.
---
Questions or comments about the new look? Drop us a line at contact@calameo.com.