Many of you have asked for an easy and attractive way to display publications on your website or blog. Today, we are proud to announce the launch of the new Calaméo library widget!
You can create a Calaméo library widget from public publications belonging to any Calaméo user. Library widgets can also be generated from a Folder and from Favorites lists.
Whenever a publication is added, the Library widget will update itself with the new publication on your website.
To create your very own library, simply click on Embed on the member's account page or in a specific Folder.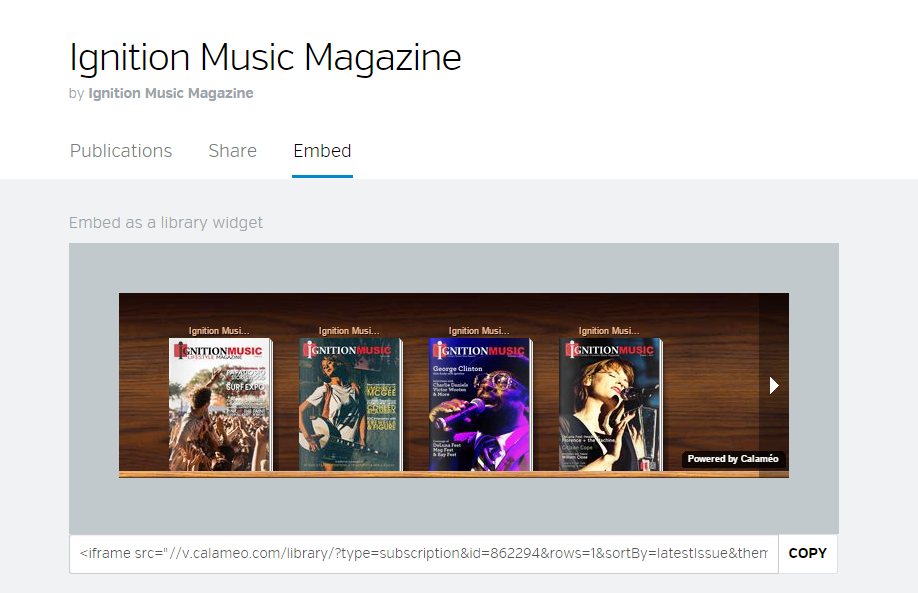 You can then customise the design properties and copy and paste the embed code provided.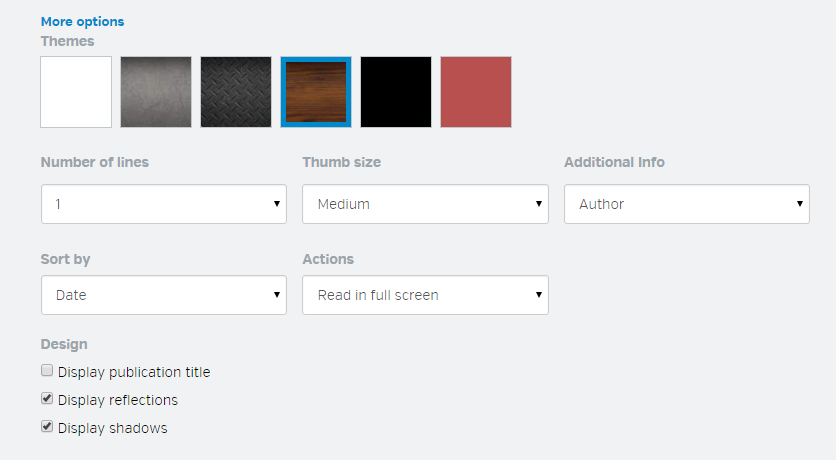 You can create your own personalised Calaméo library widget with a few clicks:
For more information about our library widget and for details on how to create one containing your own publications, we have a dedicated page of our Help Center to help you.
We look forward to seeing you embed our new widget on your website or blog. Feel free to tweet us about it @calameo so we can check it out. As always, you can send your feedback on our support community.