What is White-Label?
White-label is when a product can be rebranded by another company to make it seem their own. With Calaméo, this means giving you our publication viewer, free from all Calaméo logos.
What does the Calaméo publication viewer look like in White-Label?
This:
Can I change the publication viewer?
Yes! Publishing in White-Label also means that you can add your own brand identity and completely customize the visual appearance of the viewer, with your own logo and design. Here are some examples of Calaméo users publishing with White-Labelled, personalized viewers:

You get your very own powerful interactive publication viewer, without having to build a customized solution yourself.
Your readers then assume that you have cleverly developed this tool yourself. You wouldn't even know we're here. Nifty 😎
Why is this such a good thing?
Not only does our White-Label feature allow you a clean, customizable viewer free from third-party mentions, but it also allows for design continuity when embedded in your website, for a smooth and professional integration.
Here are some examples of White-Labelled publication viewers embedded in our publishers' websites: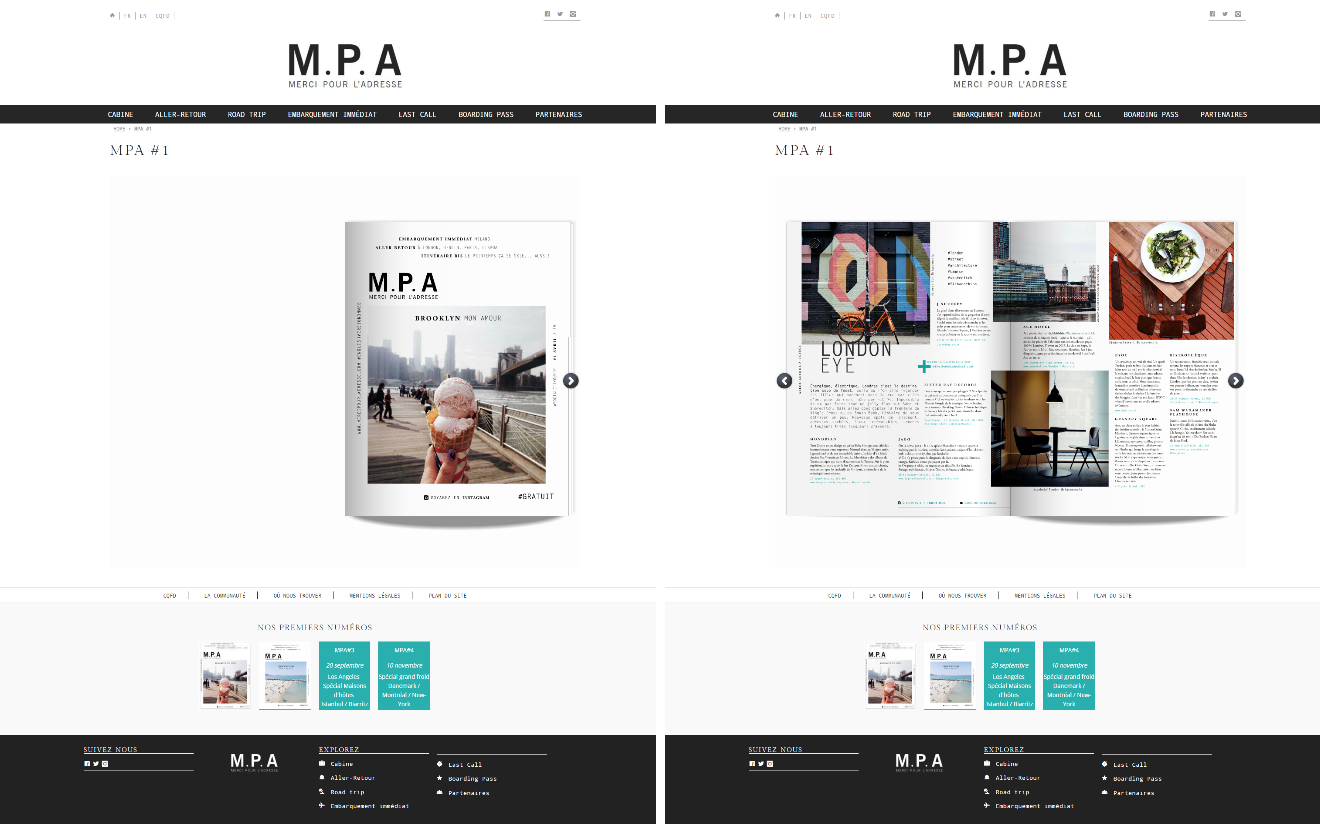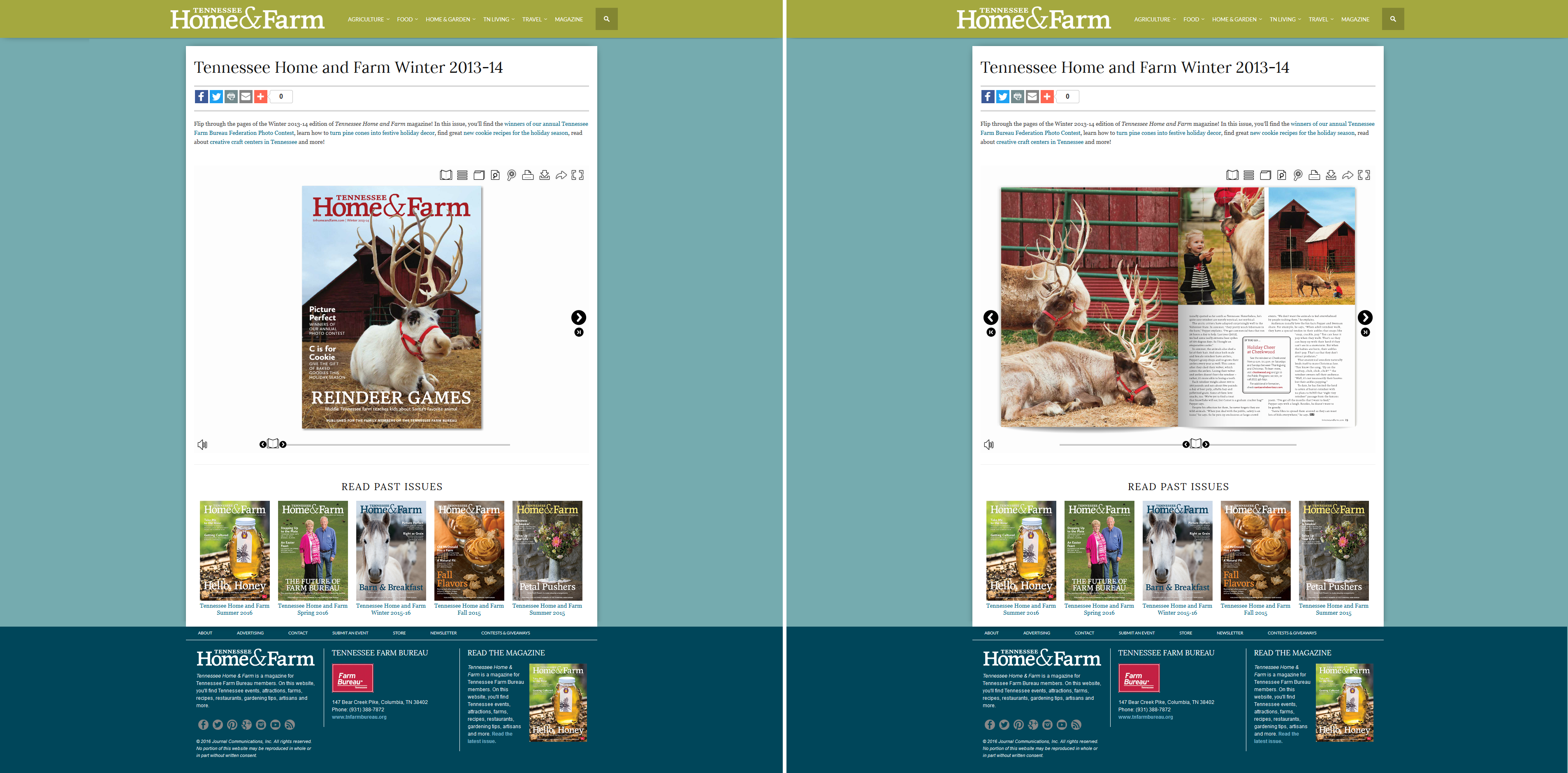 Auditorium Orchestre National de Lyon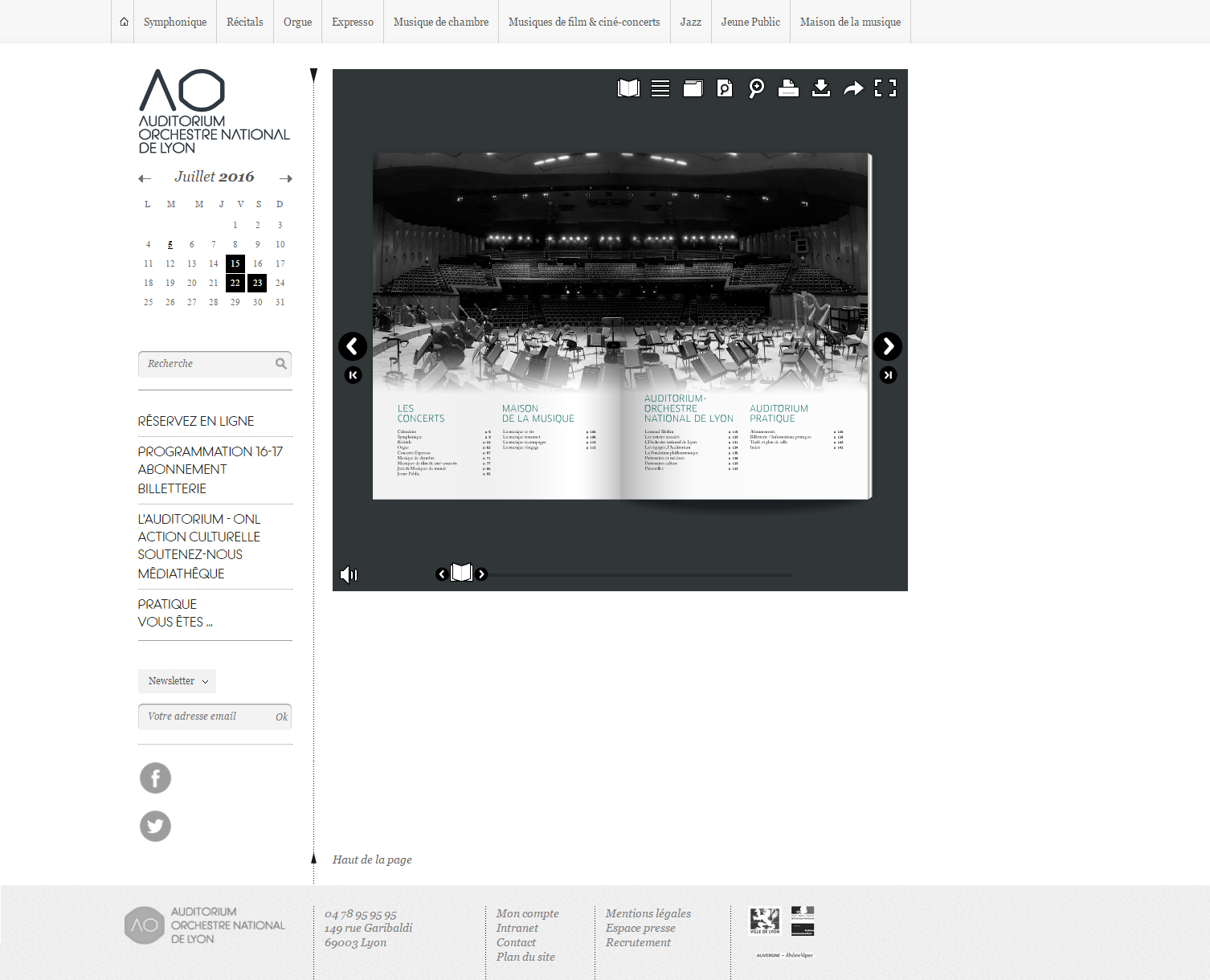 Of course, this doesn't apply only to the embed of a single publication – the Calaméo library widget also benefits from White-Label: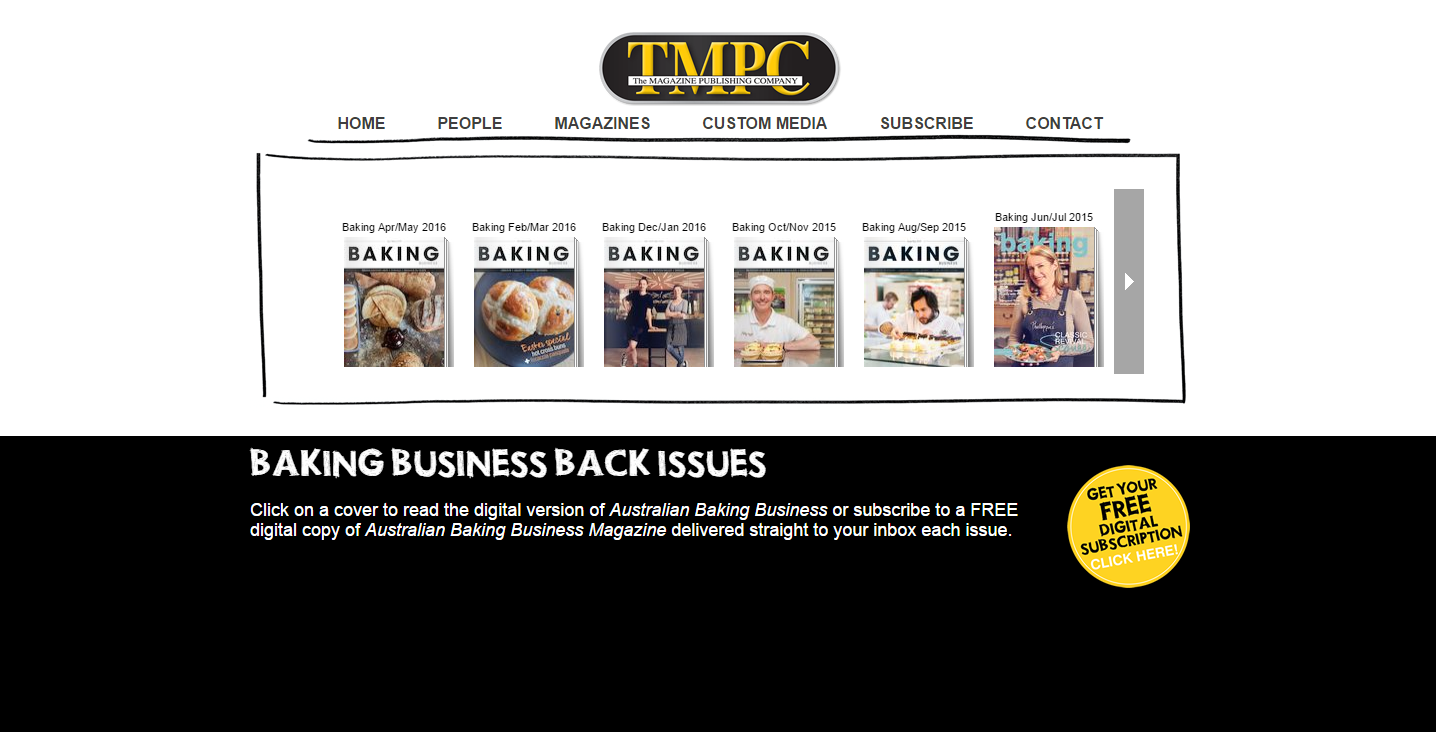 ✴️ The White-Label feature is exclusive to our Platinum users.