For many businesses, showcasing digital publications on their own website is a great business solution. Clients can enjoy the convenient presentation and interactive features of catalogs, magazines and more all while browsing the brand's site.
To help you take advantage of this powerful tool, we've created a complete guide to embedding your publications!
In today's post, we will explain how your publications on Calaméo can be embedded in your website, blog or displayed in a Library widget.
We'll start off with the basics: what is an embed? Simply put, an embedded publication will be displayed in a webpage outside of Calaméo. In this example from DARRAN Furniture's site, their catalog appears ready to read in our viewer: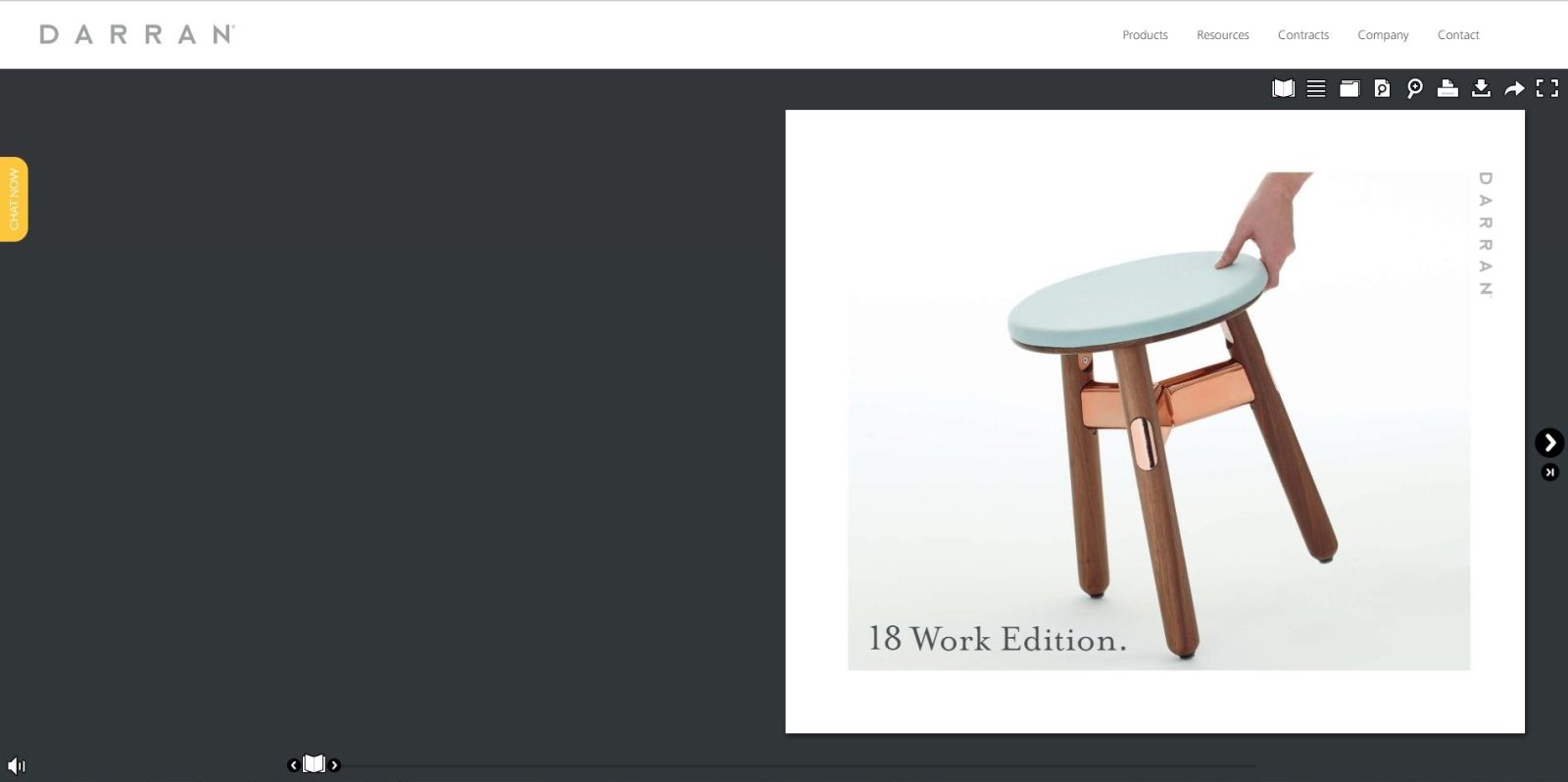 You can embed any digital publication that you've created with Calaméo. Even private publications can be included in your website, as long as they have not been set to be visible only to your account.
Getting Started
In order to embed your publication, you'll have to work with a bit of code. You can insert your publication into your blog, a website built with HTML or in a dedicated tab on your Facebook page.
Finding the code is easy. In the Publications tab of your account, mouse over the title you want to embed, click the arrow and select "Embed" from the drop-down menu. You can choose from HTML, WordPress or Joomla for your embed code, depending on the needs of your site.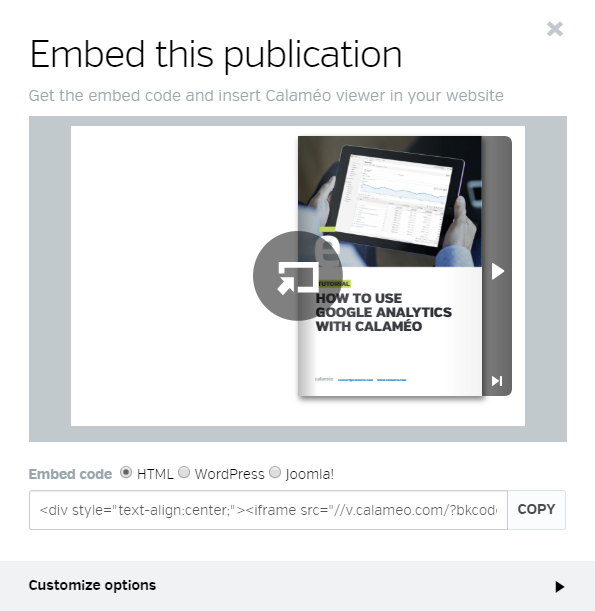 💡TIP: Be sure you've installed the appropriate Calaméo plug-in before using WordPress or Joomla embed codes.
Hit the "Copy" button and you're ready to go!
Virtual Library
The only thing better than embedding one of your digital publications on your business's website is embedding a whole series for your audience to discover. We've covered the brand benefits of creating a Calaméo Library Widget before, and here's a great example from Hachette:
Our tutorial video recaps how to customize your Library Widget and get the embed code. The best part? New publications are added to your Library Widget display on your website automatically, so you never have to update the code in order to update your readers.
In the next part of our Complete Guide to Embeds, we'll be reviewing the options to ensure your publication looks exactly how you want it to on your website.
---
Have questions about how to use Calaméo's professional digital publishing features? Take a look at our Help Center or write to us at contact@calameo.com, anytime.