A more interactive viewing experience for your audience! Your videos and SoundCloud tracks will now function differently in your publications.
These changes concern Platinum users with YouTube, Vimeo or Dailymotion videos and users with MP4 videos hosted online and inserted in their publications. (For Premium and Basic users, YouTube, Vimeo and Dailymotion videos will still open in a new window or tab, as before.)
Instead of playing within the publication's page, your videos will now open and play over the top of your publication in a more visible format, for a more immersive viewing. This means that videos are still viewed in the same tab or window as your publication, just that the video will open above it, in a larger, more engaging format.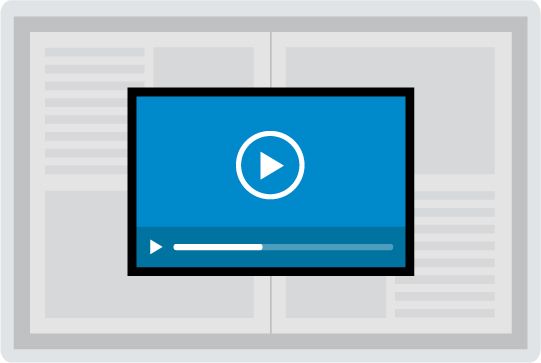 Your readers can now select the video quality, choose to watch it later by adding it to their YouTube account, and easily share it on social media.
For an example of the new video format in a Calaméo publication, please see the brochure below:
You also have the option in the Calaméo Editor to make your videos open and play automatically on arriving on the page where they are inserted, or for them to open and play upon clicking.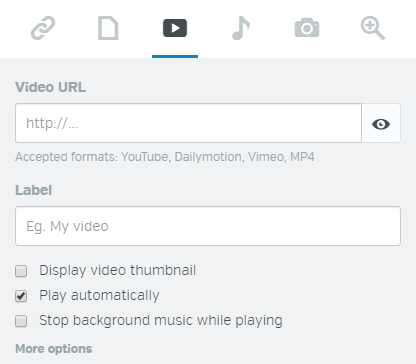 These changes also apply to SoundCloud tracks in your publications – they will open above your publications in the same way: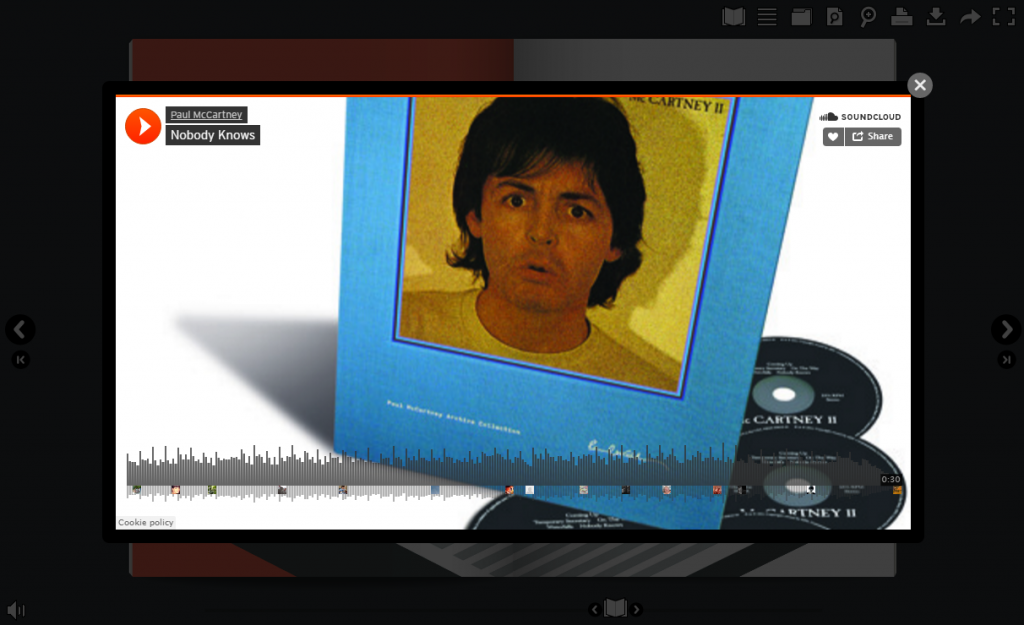 This new playing format allows your readers to interact further with your media, with the ability to see more information about the track, see comments, and access sharing options.
If you have any questions concerning these changes, feel free to contact us.