In many cases it takes a small army to create a digital publication, involving a team of designers, project managers, editors and more.
With this in mind we wanted to create a process on Calaméo that was as painless as possible for today's businesses relying on collaboration and team work.
When working on your publications, you can manage and control your workflow efficiently with our Administrator and User profiles exclusive to Premium and Platinum plans.
Upgrade to benefit from this feature now!
You can add up to 5 User profiles for the Premium plan and up to 25 User profiles for the Platinum plan. This feature enables you to create simultaneous access to your account for your team members.
To do this, simply go to your Settings tab and click on Users on the left hand side.

User profiles are then able to log in to the account with their very own email address and personal password.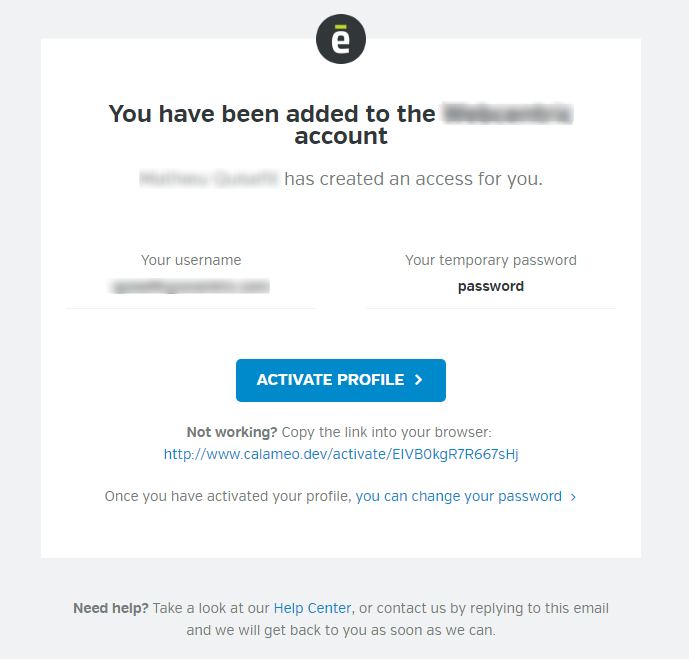 Note that email addresses already associated with a Calaméo account cannot be added as User profiles to a second account.
For greater control and discretion, only the Administrator has unlimited access to the account and can decide which publications and folders are accessible to the User profiles.
💡TIP: Need to grant Administrator access to multiple team members? Just select Administrator when creating a new User profile. Additional Administrator profiles have full account privileges. The status of existing User and Administrator profiles can be changed at any time.
This flexibility and control make our User profiles an ideal tool for streamlining your workflow and helping bring your digital publications to your audience.
Find out more about how to create and manage User profiles in our Help Center.