There are lots of reasons to publish digital documents with Calaméo. Whether you use Calaméo to share educational materials or distribute travel magazines, Folders are the perfect tool to help you organize your publications and make the most out of our features.
Today on the blog we'll be discussing Folders on Calaméo and three ways to use them.
Folders are especially valuable for digital publishers who have more than one title and those who use Calaméo for mulitple purposes. For example, if your business publishes a monthly magazine in addition to event-related brochures and internal private documents, you can benefit from Folders' organizational power!
It's easy to find a Calaméo plan to suit your needs: our Premium subscription allows you to create up to 5 Folders and our Platinum plan offers up to 50 Folders.
Manage Teamwork
Folders keep things running smoothly while you and your team are working to create publications on Calaméo. User profiles can be granted account access to the documents contained in specific Folders. This flexibility ensures that all collaborators access the right material for their projects.
Once your publications are live, you can share the contents of a Folder by selecting the "Folders" tab of your account page. Click on a Folder to display all of the documents inside, as Behind the Hedges from Dan's Hamptons Media shows:
Create a virtual library
You can also then create a separate Calaméo Library widget for each of your Folders. Customize the Library widget's look to match the branding of your title or the theme of your Folder, then embed on your Facebook page or your website! Britomart Magazine provides an excellent example below:


Note that private publications are never displayed on your account page and cannot be displayed in a Calaméo Library widget.
Set up subscribers
In order to share private publications, you may wish to put subscribers in place. You can assign your readers a personal username and password that they use to view subscribers-only publications contained in a specific Folder.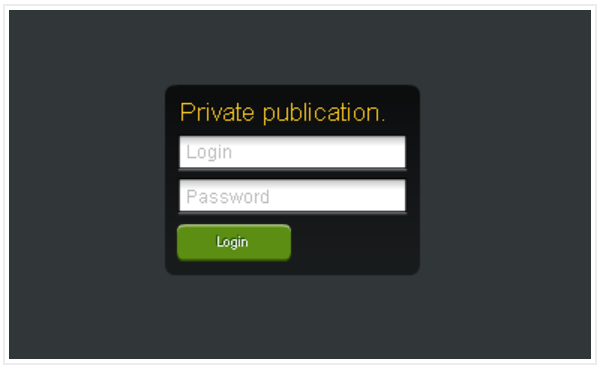 Each subscriber must be assigned rights within a single Folder. Choose individual publications, define a period of time or create a limited series from among the Folder's publications that your subscribers will be able to access. Next, you can sell subscriptions to your publications and monetize them—all thanks to Folders!
Upgrade today to enjoy this feature exclusive to Premium and Platinum plans.
Whether you want to offer subscriptions, improve your workflow, create a virtual library to showcase selected publications or simply tidy up your Calaméo account page, Folders are a key part of our digital publishing solution.
---
To check out Folders and other Calaméo features in depth, take a look around our Help Center. Or drop us a line with your questions and we'll get back to you in a jiffy!