David Faulds, Managing Director at 241 Media Limited, and his team have now been using our platform for over a year to promote their clients' work. They publish many amazing magazines, including one about soccer and another famous one about clubbing. Both display video and sound to illustrate their colourful articles.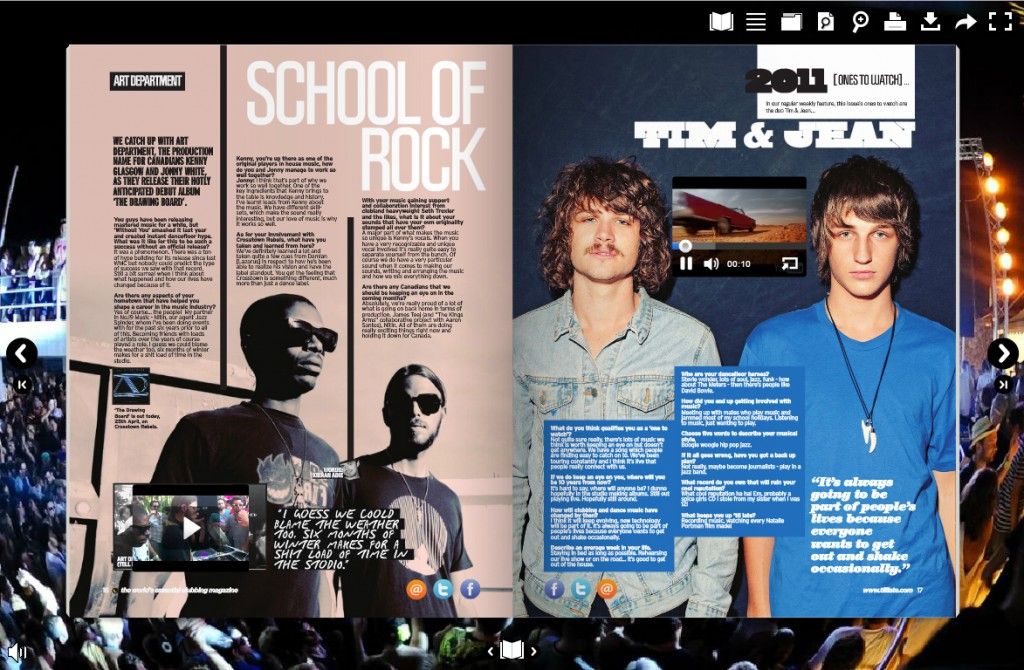 Thanks to David's Platinum account, he enhances his publications with YouTube videos inserted directly into his publications.
"We have been publishing magazines for 20 years and have been exploring other platforms before reaching the conclusion the Calaméo works best for our needs."
David actually discovered our service 18 months ago on Facebook. "One of the other magazines posted a mini Calaméo link and that stood out. Calaméo gives the publisher strong marketing assets so you can increase the size of your audience. So far we have achieved over 5.2 million views on Calaméo.
"We integrate the magazines into our sites so that the core audience can read the publication easily enough. Key sites for this are Tilllate, the leading clubbing website in Europe and also Celticquicknews, which is a football site for Glasgow Celtic. We have also created property, solar energy, fashion, jewellery retail and educational magazines using Calaméo in the past year or so with many more in the pipeline.
"We also use Calaméo – set to private – to build magazines so that our team, who are based around the UK and internationally, can check in on the progress and get an idea of how the project is developing.
"As stated earlier Calaméo is excellent for promotion via Facebook, although changes on the social media site have restricted the benefits somewhat recently!
"We also take full advantage of the option to personalise the magazine using background images, links and videos and this really adds to the reader's enjoyment of our magazines."
You can have a look at his publications… Lots of good ideas to pick up on how to personalize each issue, including its background and its multimedia additions!