For many businesses, showcasing digital publications on their own website is a great business solution. Clients can enjoy the convenient presentation and interactive features of catalogs, magazines and more all while browsing the brand's site.
To help you take advantage of this powerful tool, we've created a complete guide to embedding your publications!
In part three of this series, we will explain how to track the statistics of your embedded publications and tips for mobile responsiveness.
Measuring Performance
Once your publications are available on your site, looking exactly as intended, they're ready for visitors to read, click and explore. It's also time to start measuring the performance of your embedded publications.
Understanding the sources of your audience is easy with Calaméo's advanced statistics. All users have access to Source data in the Statistics tab of their accounts, which shows the percentage of your publications' views that take place on Calaméo, in embeds and from a Library Widget.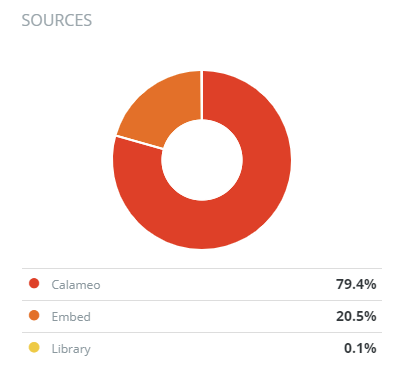 Our PREMIUM and PLATINUM plans allow you to break down Source data across a range of other stats. For example, you may wish to see what percentage of readers are clicking links in your embedded publications or whether embedded publications are read for longer.
Mobile Responsiveness
Your Calaméo account statistics will also help you to understand how readers prefer to view your embedded publications: on their desktops, smartphones or tablets. If you notice a high percentage of viewers using mobile devices, you should consider ensuring that your embed is fully responsive.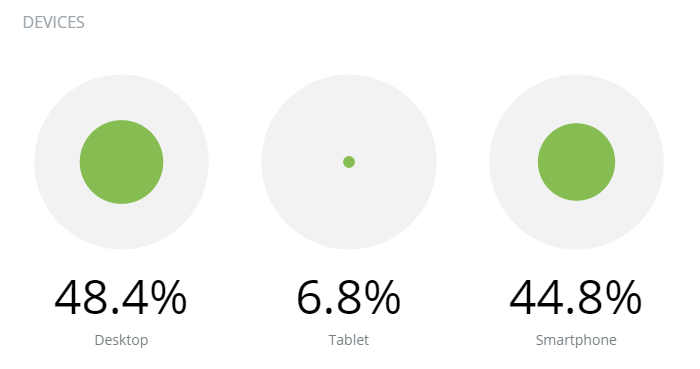 While our viewer is always responsive on mobile, it's important that your site is set up for a responsive embed using the Calaméo embed code. Each website is different and has its own specific needs, but here are the basics:
Define the width attribute in the iFrame tag of your publication's embed code as 100%
Check that the container for your Calaméo embed code is correctly configured for responsive display
It may also be a good idea to test the display of your publication's links, videos and other interactive elements on mobile so that they are comfortably sized for readers to enjoy on smaller screens.
That brings us to the end of our Complete Guide to Embeds series! You should now have all the information you need to make the most out of your embedded publications.
Missed the previous entries? No problem: catch up with parts One and Two to learn embed basics and how to customize your embeds. Or download our Complete Guide to Embeds for the fully illustrated tutorial.
---
Have you embedded a Calaméo publication on your blog or website? We'd love to see your best work! Tag us @calameo on Facebook and Twitter or on Instagram @calameo_publishing.