Have you ever wished you could change your account URL on Calaméo from numbers to something a little more, well… you? Something that includes the name of your business, so readers always know whose publications they're browsing? Starting now, you can!
We are pleased to announce that custom account URLs are now available on our platform.

There are many valuable reasons to change your account URL on Calaméo. First, seeing your company name in the site address will reassure readers that your Calaméo account is official. Second, it will work with your company logo in the publication viewer to reinforce the link between your content and business. And lastly, along with a strong account page, it may contribute to improving your visibility online.
How it works is simple. All users with an active PLATINUM plan are eligible to choose a custom account URL. Just go to the Account info section of your Settings and click the blue "Customize Your Account URL" button. Then follow the instructions to select your new URL!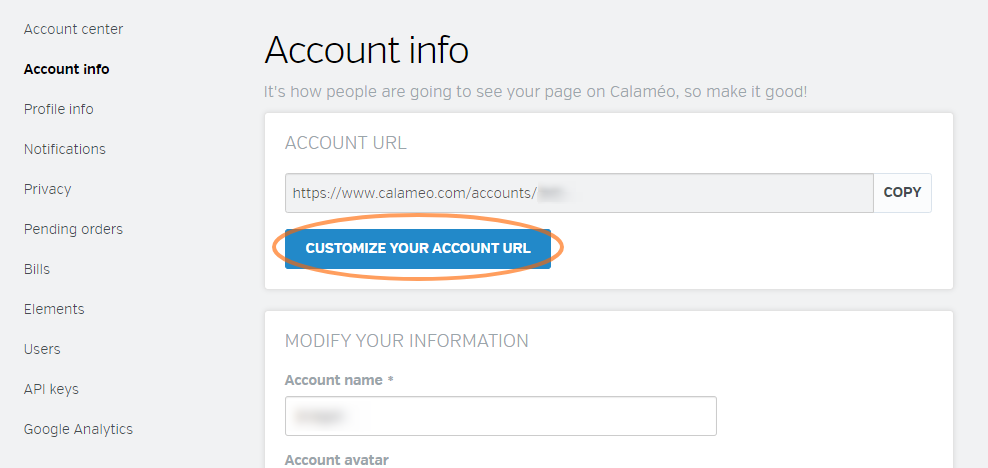 But be careful: you can only change your account URL on Calaméo once. Make sure you're entering the name you want and double-check for typos before you finalize your choice.
For complete details, check out the full tutorial in our Help Center. And if you'd like to change your account URL on Calaméo but don't yet have a PLATINUM plan, visit our Pricing page. You'll see all of the great professional features that our digital publishing solution offers.
---
Still have questions? Let us know at contact@calameo.com for awesome help, fast.