Digital design is always evolving and in recent years a major area of focus has been on user experience. UX improves how users interact with digital products and services and is a key investment for modern businesses. A great user experience can encourage people to spend more time on your website, help them view your brand positively and increase sales.
Luckily for our publishers, Calaméo offers an exceptionally user-friendly HTML5 reader that allows their documents to shine on every device. But there are a few simple steps you can take to create an even better experience for your online audience!
To celebrate our new Developer resources page, today on the blog we're discussing four UX principles and how you can enhance your digital publications on Calaméo.
Use consistent visuals
One of the most important principles for ensuring great user experience is sticking to your own graphic design. Whichever fonts, colors and layouts you have chosen for your documents, they should be coherent with the visual identity of your business. Too many different graphic elements risk overwhelming your online audience and can negatively impact UX.
With Calaméo, you can customize the appearance of the reader so that the visual transition between your business and your digital publications is seamless. It's easy to choose a background for the reader or upload your own image to harmonize with your website or reflect your branding on social media shares. Building a custom Skin, an exclusive feature of our Premium and Platinum plans, lets you modify the reader's look right down to the type.
Reduce friction
For UX designers, "friction" is anything that gets between users and their goals. For digital publishers, this often means not ensuring optimal readability for their online documents. When publishing on Calaméo, take a moment to select the best options for your publication in its properties. Easy ways to reduce friction include enabling right-to-left reading if appropriate and choosing pageflip, slide or scroll navigation.
Rely on established UX elements
Decades of digital culture have allowed certain features of user experience to become understood and expected by just about everybody. For example, Internet users expect clicking a logo in the top left-hand corner of a web page or window to return them to the home page.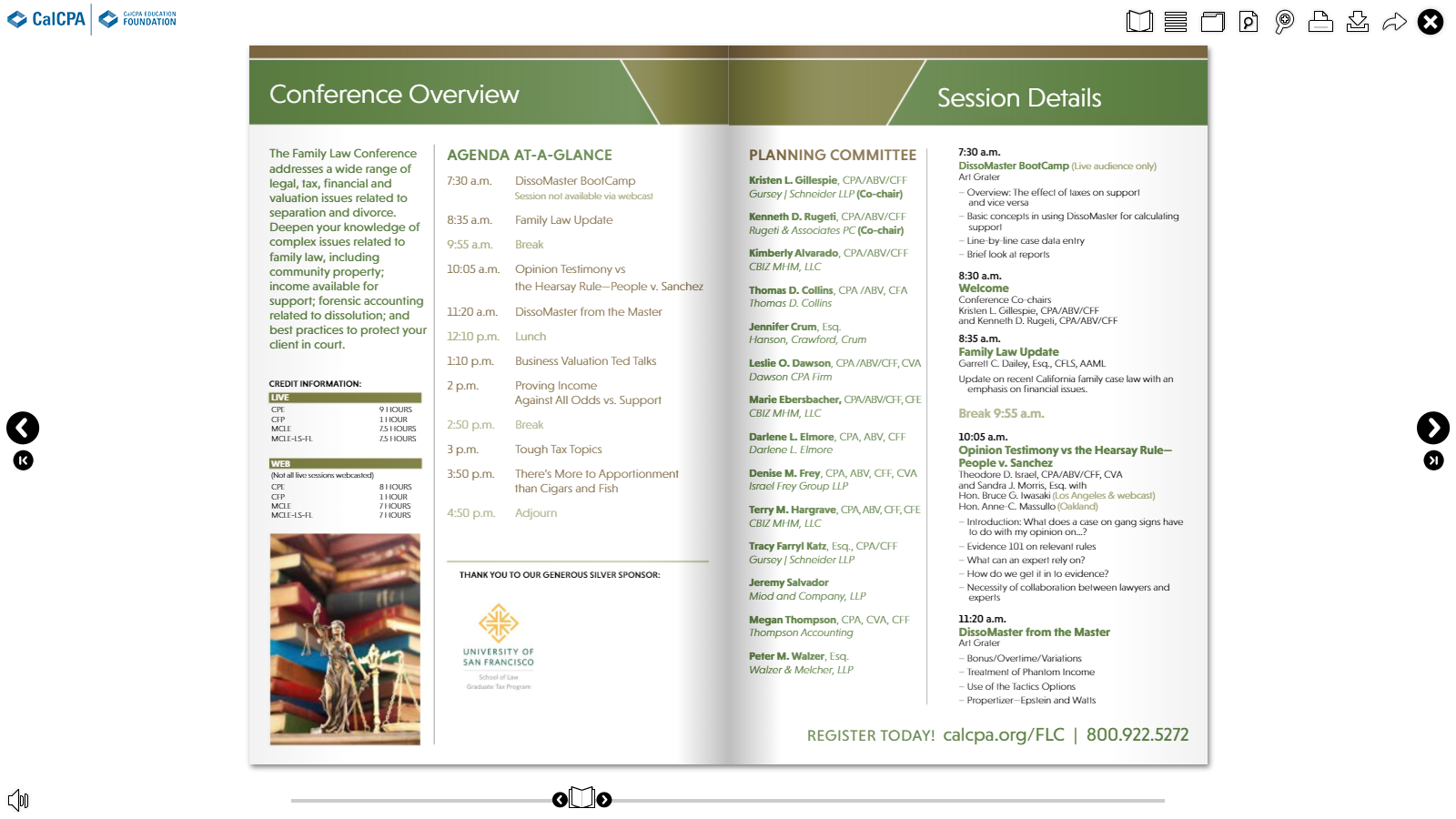 The publication above from CalCPA shows a great example of this strong UX element. Take advantage of it in your digital publications to increase traffic to your site! Calaméo allows Premium and Platinum users to place their logo directly in the reader and link it to their own website.
Encourage action
Want your readers to be able to follow your business's social media accounts in just one click? Or maybe you want to modify a button in the reader to include a call to action, such as "Download now!" Thanks to the unique flexibility of Calaméo's custom Skins feature, you can adapt the user experience of your digital publications to serve your business's goals. Check out this example from Bordeaux Tourisme & Congrès: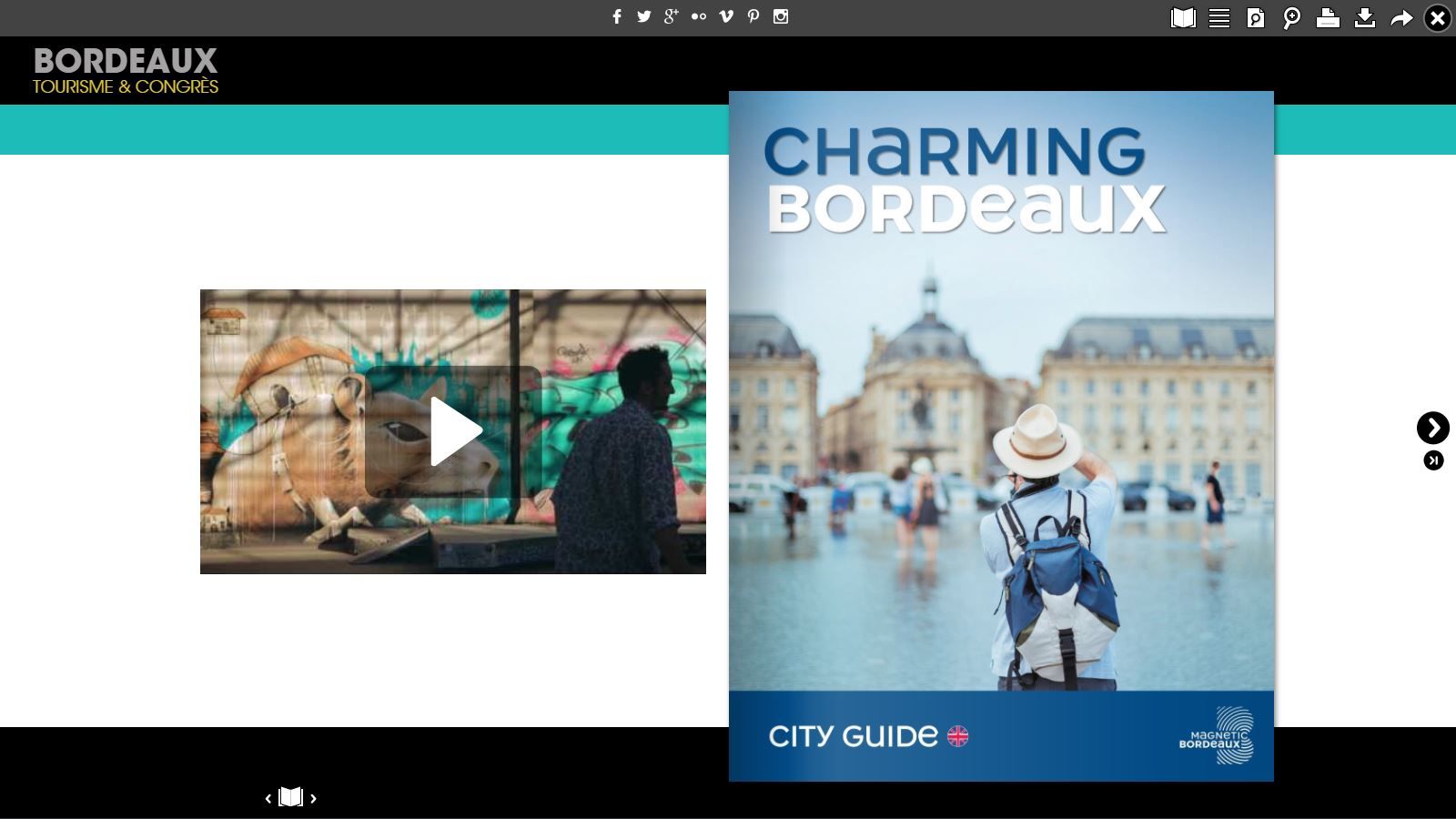 To discover the full range of possibilities, be sure to take a look around our new Developer resources!
From one-click customization options to developing your own Skins, Calaméo gives you powerful tools to create the best possible user experience for your digital publications.
---
Have you taken advantage of any of these features to put your own spin on our reader? We'd love to see them! Tag us @calameo on Twitter and Facebook to show off your customized publications!