In the world of social media, Pinterest stands out. Instead of a chronological feed of posts, Pinterest shows its users a mix of content curated to reflect their interests.
Pinterest users can follow friends or topics like "Travel," search for more specific subjects and create their own posts called "pins." Then they save ideas for later by organizing posts on personalized boards. And there are a lot of them: more than 200 million Pinterest users have posted over 100 billion pins.
Although Pinterest is a little bit different it can be a great place to promote your business's online publications. In this article we'll explain three opportunities for digital publishers on Pinterest and how you can take advantage of them.
Drive Traffic
Don't underestimate the power of pins to drive traffic: in 2017, Pinterest was the biggest social source of referrals after Facebook and has continued to show impressive growth. Creating pins that feature your publications is an easy way to help Pinterest users discover them.
First set up a Pinterest profile, then get pinning! Since each pin on Pinterest has an image, a short description and a link, every post is a golden opportunity to bring more readers to your publication. Here's an example from Wedding Vibes pinned to Calaméo's page: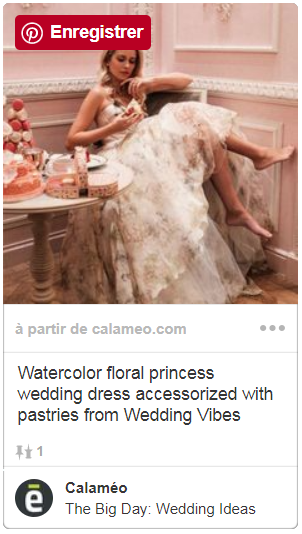 You can create posts in Pinterest or pin a publication directly from Calaméo—it's a breeze! First, go to your account's Publications tab, select Share for the title you want to pin and click on the Pinterest icon. This will take you to Pinterest, where you'll be able to choose an image for your pin and add a description.
We recommend that digital publishers dedicate a board on their Pinterest profile to pinning every issue of their publication. This example shows how 95° Magazine encourages curious Pinterest users to browse its archives: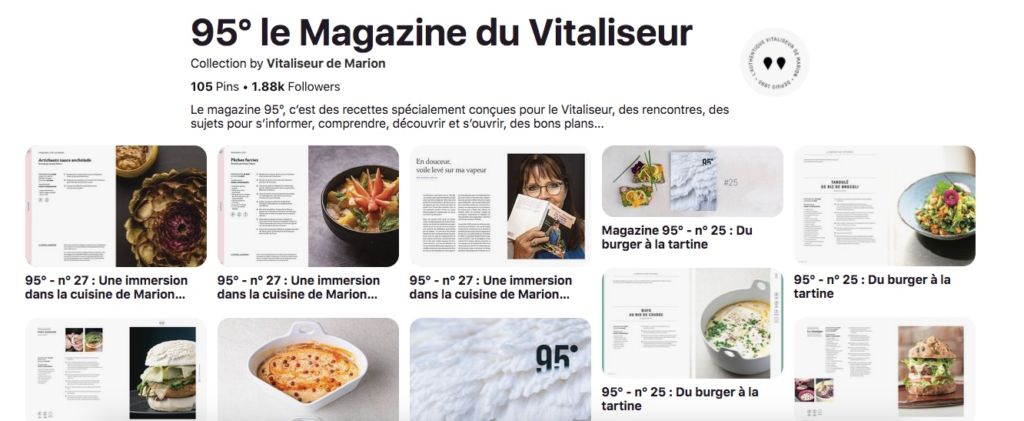 Get Audience Insights
Posting your digital publications to Pinterest as pins can grow your audience by bringing in new readers who find them in their feeds. But establishing a Pinterest profile for your business can bring you valuable insights about your existing audience, too.
Chances are, your publications may already have been shared on Pinterest by your readers! Find out with the advanced statistics in our PLATINUM plan: our analytics include a breakdown of your publications' social media shares by platform, so you can see how many times they have already been pinned.

The results might surprise you!
To get more information about your audience on Pinterest, we suggest that you set up your account with a business profile. This gives you access to statistics about your audience on Pinterest, including gender, location and interests. Armed with insights about your Calaméo readership and Pinterest reach, you can tailor your online publications to build stronger connections with your audience.
💡TIP: Connecting your Calaméo account to Google Analytics lets you analyze traffic from Pinterest to your publications in detail. Upgrade to PLATINUM to enjoy this feature!
Engage New Clients
Pinterest is a destination for users researching purchases. It has been estimated that 87 percent of the social network's users have bought something that they saw on Pinterest first. This makes Pinterest a natural platform for posting products, but it's also a reason to post inspiring content. Inspired users are more likely to become readers, who are more likely to become customers.
To make the most out of your business's Pinterest presence, pin a variety of interesting material. Pinterest users look for vacation and travel planning, recipe ideas, professional development materials, home design and more. Try posting individual features, photos or articles from your publications to different boards, like in the example below from Hamilton Island: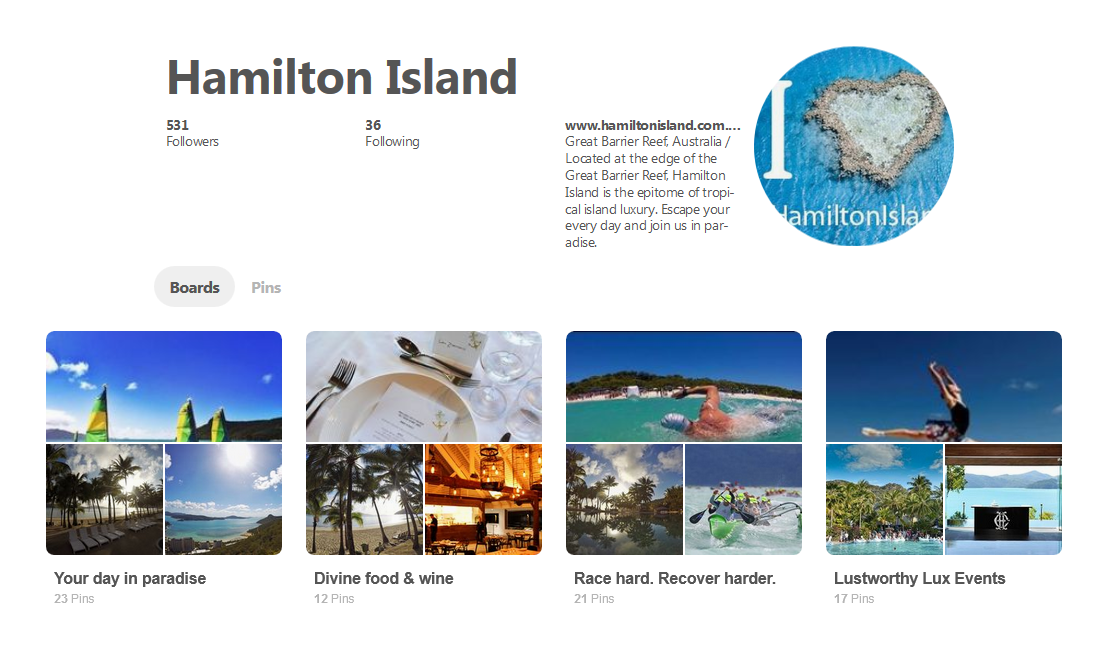 Organizing your content by subject maximizes the appeal to potential readers and helps engage potential buyers.
These basics should give you some ideas for how to get started sharing your business's digital publiations on Pinterest. We can't wait to see you there!
---
We love covering social media here on the blog. Check out our tips for digital publishers on Facebook and YouTube, or have a look at our guide to polished shares on any social media network.