One of the most important features of digital publishing is the ability to offer your audience exclusive content. While private publications can help you keep internal documents confidential, they can also help you create a stronger relationship with your readers, clients and future customers.
In this article we will reveal the benefits of exclusive content and tips for your publishing strategy on Calaméo.
BUILD YOUR BRAND
Your digital publications are a powerful tool for informing your audience—and for enhancing your brand. To get the most out of your publications, consider adding fun interactive elements, useful exernal links and your company logo on the viewer.
Next, make it easy for all visitors to your website to browse your publications by embedding them in your site. With Calaméo, embedding doesn't mean sacrificing exclusivity! Private publications can be embedded on your website so that they appear on your domain and nowhere else on the web.

💡TIP: Publishing in White Label is perfect for brand-building. Remove Calaméo's logo from the viewer by upgrading to our Platinum plan!
ATTRACT SUBSCRIBERS
Focusing on reader subscriptions has been an important trend in digital publishing over the last several years and exclusivity is a key factor. By offering content that only subscribers can access, you can encourage your audience to keep returning and establish a base of reader contacts.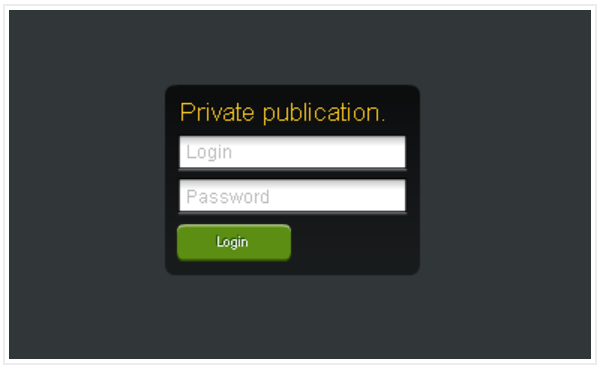 Our Subscribers feature provides a built-in solution for publishing subscribers-only content on Calaméo. Secure exclusive publications behind a log-in window and assign each contact a unique user name and password to use for access. Need the flexibility to create multiple types of subscriptions? It's no problem with our DRM options.
SUPPORT SALES
Personalization is already the next big thing in digital marketing. Recent studies have shown that when used well, it can help boost sales online. In fact, more than two-thirds of customers expect a personalized experience.
Those numbers are just one reason why you might want to consider tailoring your sales material to individual clients. Customize your brochures, presentations and proposals, publish on Calaméo and share with your prospects via private URL.
💡TIP: To generate a new private URL for your publication, open the share window and click on "Renew private URL."
REWARD LOYALTY
Everyone loves perks and your audience is no exception! Taking the time to create a little bit of exclusive, privately published bonus content can surprise and delight your most dedicated fans. Whether you offer an extra edition, sneak peek at upcoming events or flyer with special deals, publishing on Calaméo ensures that your documents look great in a fun format. Plus, enabling direct download lets readers can take your bonus content with them offline.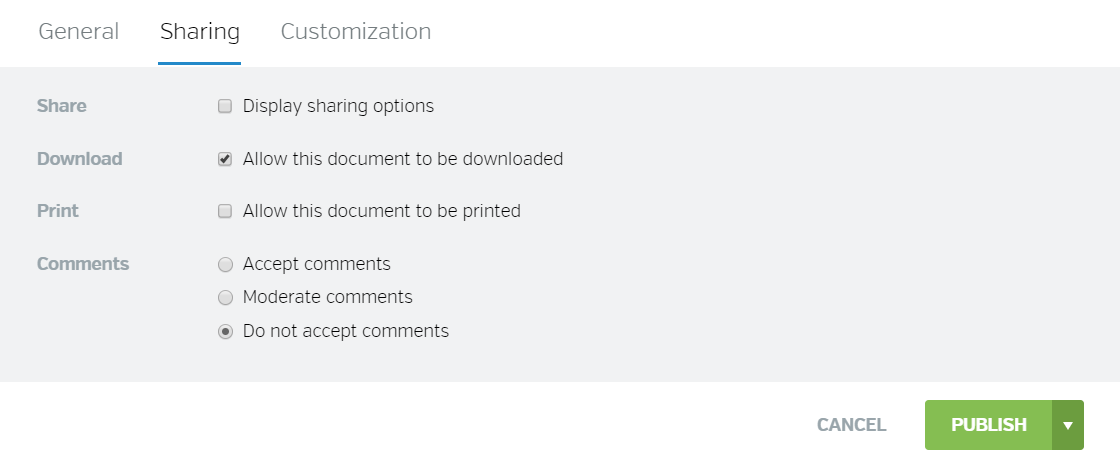 No matter how you choose to publish exclusive content, measuring its performance is essential in order to meet your goals. Calaméo's advanced statistics let you analyze the success of your private publications embedded on your website, reserved for subscribers or shared with a select audience.
Track the number of views each publication receives, as well as average reading time, downloads, link clicks and more to learn how your readers interact with your exclusive content. Then, use these insights to improve your private publishing strategy further as you continue building a stronger relationship with your audience.
---
We love to see the publications that you share on social media! Tag us on Facebook and Twitter @calameo and don't forget to use the hashtag #CalameoCoversClub for your chance to be featured on our homepage.