An essential asset of digital publishing is the ability to offer your audience exclusive content. While private publications can help you keep internal documents confidential, they can also help you create a stronger relationship with your readers, clients and future customers.
In this article, learn about the benefits of exclusive content and tips for your publishing strategy on Calaméo.
BUILD YOUR BRAND
Certainly, your digital publications are a powerful tool for informing your audience. But don't underestimate their power to enhance your brand, too. Limiting the availability of your content can concentrate the link with your brand. For instance, you may wish to keep your publications on Calaméo private. But you can still make them easy to browse on your own website with our embed feature for private publications.
In addition to convenient embeds, you can also take advantage of opportunities to enhance your exclusive content with interactive content and custom branding. As a result, your digital publications will be 100% you.
💡TIP: Publishing in white label is a smart choice for brand building.
ATTRACT SUBSCRIBERS
In recent years, focusing on subscriptions has been a strong trend in digital publishing and exclusivity is a key factor. By offering content that only subscribers can access, you can tempt casual readers to sign up, establish contacts and encourage your audience to keep returning.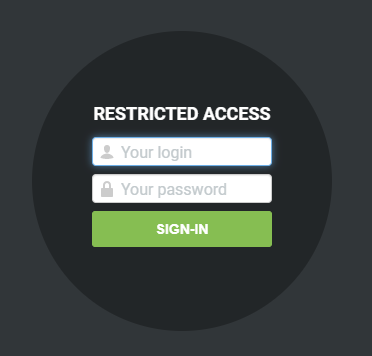 The flexible Subscribers feature provides a built-in solution for publishing subscribers-only content on Calaméo. First, secure exclusive publications behind a log-in window. Next, assign each subscriber a unique user name and password to use for access. In short, the first step to creating a great subscriber experience is exclusive content.
SUPPORT SALES
Personalization is already the next big thing in digital marketing. Recent studies have shown that when used well, it can help boost sales online. In fact, more than two-thirds of customers expect a personalized experience.
Those numbers are just one reason why you might want to consider tailoring your sales material to individual clients. Take a little time to customize your brochures, presentations and proposals. Then, publish on Calaméo and share with your prospects via private URL.
💡TIP: To generate a new private URL for your publication, open the share window and click on "Renew private URL."
REWARD LOYALTY
Because everyone loves perks. And your audience is no exception! Investing in some exclusive, privately published bonus content will surprise and delight your most dedicated followers. For example, you might offer an extra magazine issue, sneak peek at upcoming events or flyer with special deals. Publishing on Calaméo ensures that your bonus content looks great in a fun format. Plus, direct downloads let fans enjoy it even offline.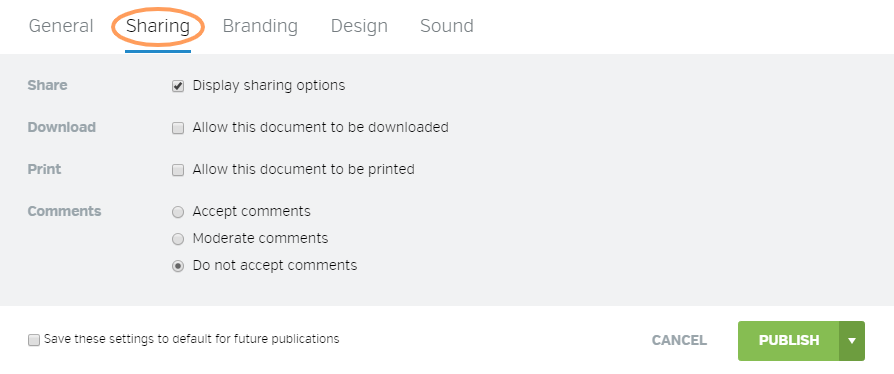 No matter how you choose to publish exclusive content, measuring its performance should be part of your strategy. Calaméo's advanced statistics contain valuable data to help you analyze the success of your private publications. For more details on where to start, check out our quick guide to digital publishing KPIs.
---
On Calaméo, you can publish and share up to 50 private publications—absolutely free. Get your free account and start creating exclusive content today.