Do you know the term "dark social"? Although a lot has changed about social media since the idea was first described in 2012, dark social sharing is as important as ever. In fact, this type of sharing might be even more key to understanding your content's success today. Read on to learn why dark social matters in 2021 and how to track it for your digital publications on Calaméo.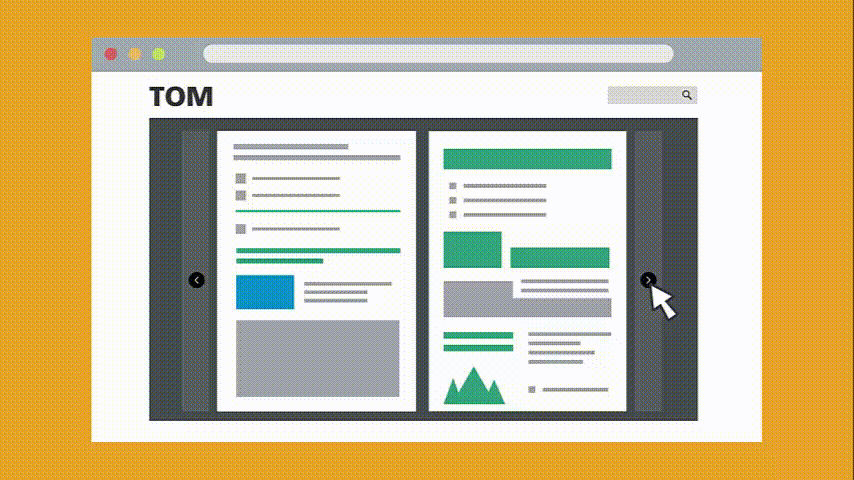 Dark social sharing basics
All the way back in 2012, people were beginning to wonder how much content was being shared to social media networks. Or how much content was being shared in other ways. Because networks like Facebook and Twitter were growing fast, share buttons popped up all around the web to make reposting to your own feed easy—and trackable.
But while the number of shares ticked up, this new behavior couldn't be the only way users were passing along videos, publications and posts. Despite the buzz around social feeds, research showed that plenty of people were sharing in a simple way: copying and pasting the content's URL into email and messages. Unlike regular social shares, this kind of social activity wasn't tracked.
As a result, it was easy to miss dark social sharing's value. However, over the past several years sharing to social media platforms has declined. There are several reasons to explain this trend, including algorithm changes, rising interest in digital privacy and concerns about how information spreads online. Since more than a third of businesses say that "social shares" are a goal for their content, these harder-to-see forms of social sharing must be taken into account.
💡 TIP: Not sure whether social shares are a priority for your publications? Our quick checklist will help you brush up on your digital publishing strategy in no time.
How to track shares on Calaméo
So, how should you track the "dark social" sharing of your content? When it comes to your digital publications, Calaméo's advanced statistics are a great place to start. That's because our publication viewer's own share button was designed with lots of different uses in mind. Take a closer look and you'll see some options beyond the usual social networks.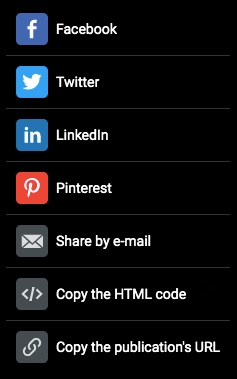 Even better, the Shares section of your Calaméo statistics will show you just how many times your publication was emailed, embedded or its URL copied. And the results might surprise you. For example, we were checking the stats for our most recent issue of CALAMEO Magazine and noticed this breakdown:
30% shares to social media platforms
70% "dark social" shares to email, embed or copying URL
To access your publications' Shares data, go to the Statistics section of your Calaméo account. Click on the "Shares" tab and scroll down to find the full statistics.

Also, be sure to note that these numbers only reflect "dark social" shares coming from inside the publication viewer. You can almost certainly be sure that other readers have, for instance, copied and pasted the publication URL directly from their browsers to share with their networks. Or to put it another way, public social shares may only be telling you a small part of the story.
💡 TIP: To keep digging deeper into the impact of dark social sharing for your content, consider using tracked links and Google Analytics to reveal more data.
In short, social media metrics don't give you the whole picture when you want to measure how your content is shared online. If you'd like to start looking at complete Shares statistics for your publications on Calaméo, request your free, two-week PLATINUM demo today.