Thanks to digital marketing, getting the word out about your business has never been easier. However, it may take time for a potential customer to go from visiting your website to buying your product. A lead generation strategy can help make sure that you identify interested users. Then follow up—hopefully to make the sale!
In this article, we will reveal simple ways to put your digital publications to work as lead generation tools.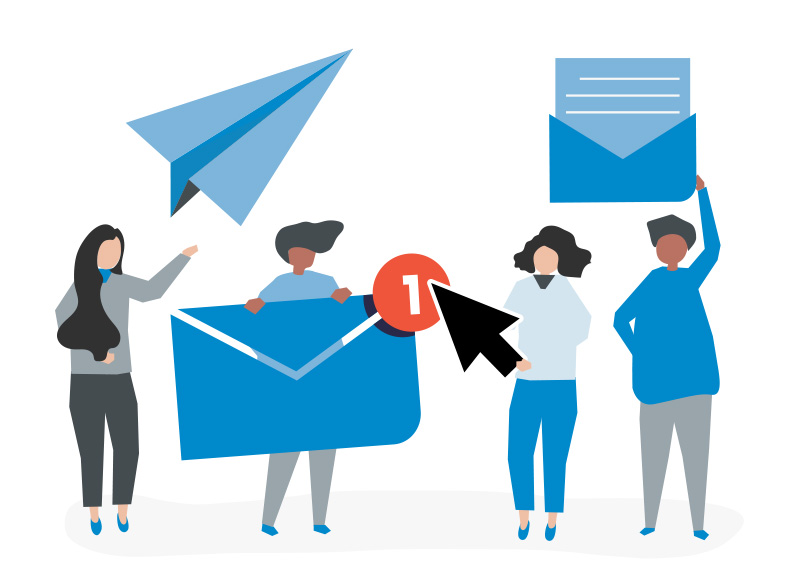 The pop-up contact form is a classic method of online lead generation that we have mentioned before here on the blog.
While pop-up forms are a great choice, especially if you are producing exclusive content for your Subscribers, they can be time-consuming to manage. Consider an even more streamlined, user-friendly approach: a smart Contact button.
How to add a Contact button to your publications
No matter what kind of content you are publishing digitally, you'll want readers to be able to contact you as easily as possible. With Calaméo, you never have to sacrifice the immersive experience offered by digital publications for seamless customer contact.
Our Editor lets you add links inside your publication for users to email or call your business. Once you have decided where your contact links will appear in your publication, all you need to do is open it with the Calaméo Editor.
Select the External Link icon and draw a link in the place you've picked for a contact link.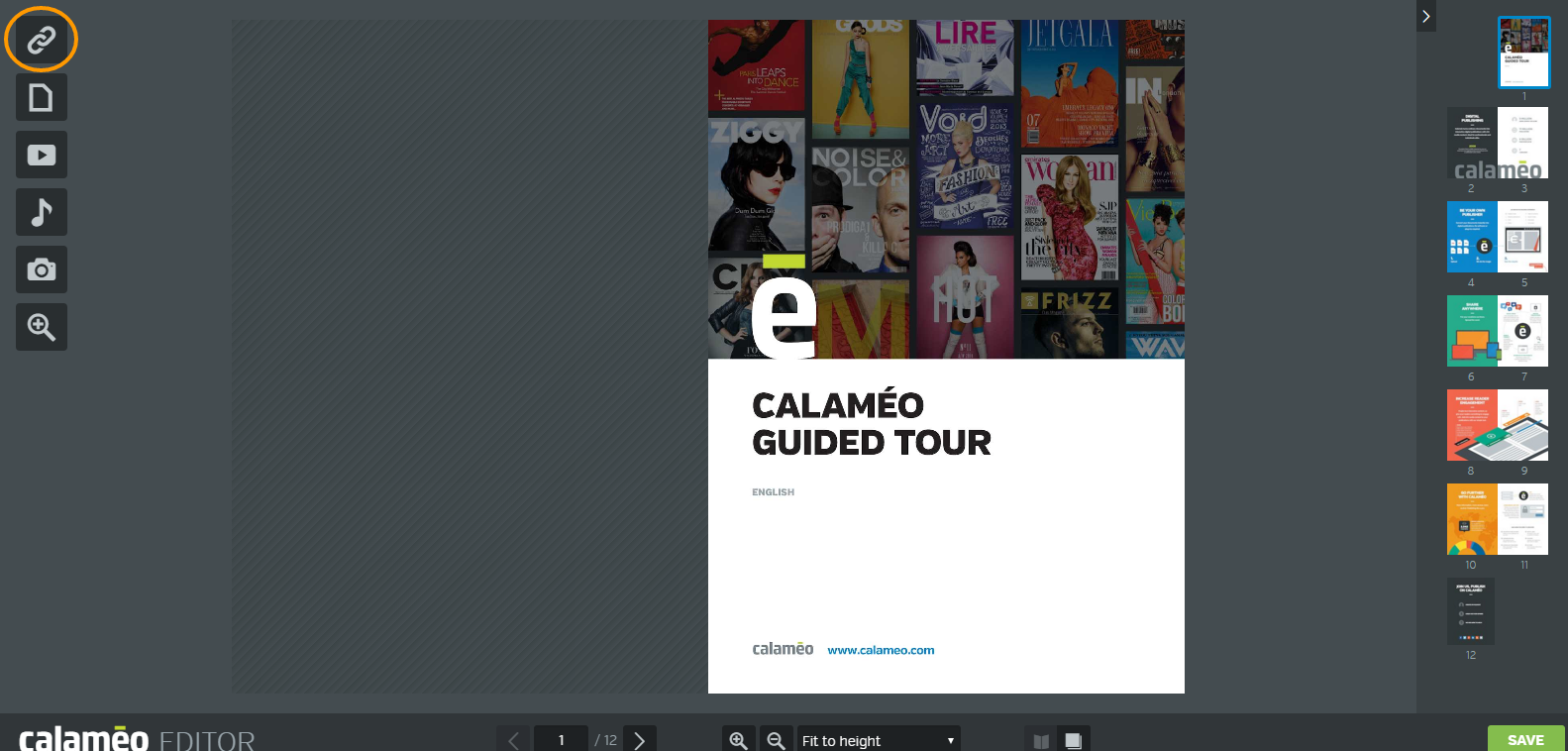 To create an email message from your contact link, enter "mailto:" followed by your business's email address in the External link field. If a reader clicks this link, her computer's email client will open a new message to the chosen address.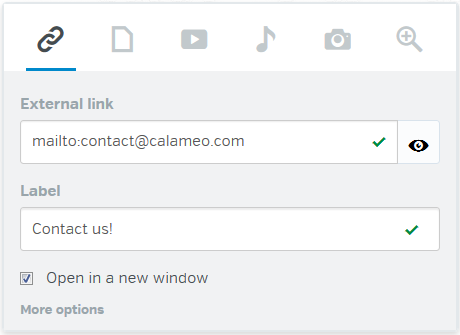 To add a telephone link, enter "tel:" followed by your business's phone number in the External link field. Your readers can place a call directly from your publication just by clicking the link!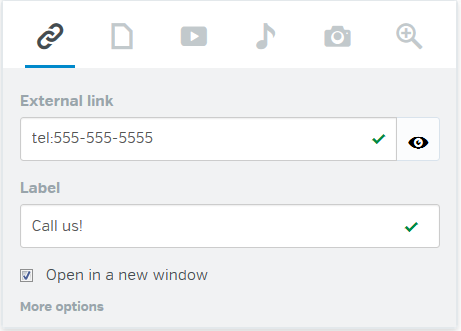 💡TIP: Note that telephone contact links are only authorized for devices with native telephone capabilities, such as tablets and smartphones, and not for desktop users. Email contact links are active for users on any device!
How to add a Contact button to the viewer
While our Editor is a great choice for adding links within the pages your publication, you can also make use of contact links in our HTML5 viewer. We recommend creating a custom Skin to include a Contact button. Here's an example in the toolbar of our Default Skin:

You can learn more about how to design your own Skin on our Developers page. Making changes is easier than ever with our new Elements feature, which lets you edit your publication's viewer Skin right in your Calaméo account. Experiment with different types of contact buttons—you can host up to 3 custom Skins on Calaméo, plus logos and background images.
Upgrade your account today to benefit from this feature exclusive to our Platinum plan!
Taking a few minutes to create a Contact button helps your users go from browsing your publications to getting in touch and helps you capture high-quality leads. This simple tool saves readers from having to return to your site, hunt for contact info, open their email and copy-paste your address just to ask a question. Instead, potential customers can check out your publication, click your contact link and call or write to you instantly.
Just another way that interactive digital publishing on Calaméo allows your business to go beyond the PDF!
---
Visit our Help Center to learn more about all of Calaméo's professional digital publishing features—we're always updating it with new tutorials and handy hints! Drop by our Developers page for complete details on custom Skins. Have questions? Let us know at contact@calameo.com and we'll be happy to help.