A few simple ideas can help almost every business become more environmentally friendly: turn down the office air conditioner, choose eco-friendly cleaning supplies and encourage recycling. Publishers can face special challenges, however. Producing printed material uses water, trees and creates a large carbon footprint.
In this article, we will reveal easy places to reduce the environmental impact of your business's publications.
Publish digitally
This one is a no-brainer! Paper copies of magazines, books and reports take lots of resources and energy to produce. Digital publishing provides a high-quality alternative to traditional print without the waste. Your publications not only look great on Calaméo, they can also reach a far greater audience online than in print.
Sign up readers
The dozens of subscription cards stuffed into magazines are becoming a thing of the past thanks to convenient online tools. Asking your readers to sign up for your content with pop-up forms is easy and entirely paperless! For more tips and tricks to drive subscriptions, check out our post about how to grow your subscriber base.
Distribute online
Sending paper copies of your publication to subscribers can mean high carbon impacts from delivery vehicles. Create a digital newsstand with our Library Widget to offer visitors a window onto your publications instead! Here's a great example from National FFA:

PREMIUM and PLATINUM users can also set up digital subscribers for their publications on Calaméo. (PS—You'll save on postage, too!)
Revise efficiently
Did someone forget to insert the ad that was supposed to be on page 14 of your latest publication? Or has the price changed for one of the products in this year's catalog? Making changes to published documents is no problem with Calaméo. Rather than losing revenue or printing up a whole new batch of your publication, just correct your original file and upload the new version.
Go paperless
As an alternative to photocopying your employee newsletter, why not publish it online? The copies of memos, internal reports and other documents that circulate around offices are a major source of environmental waste. Publishing these documents online privately and sharing them with colleagues can help reduce paper use. Our PLATINUM plan includes unlimited direct downloads for the most professional, environmentally friendly results!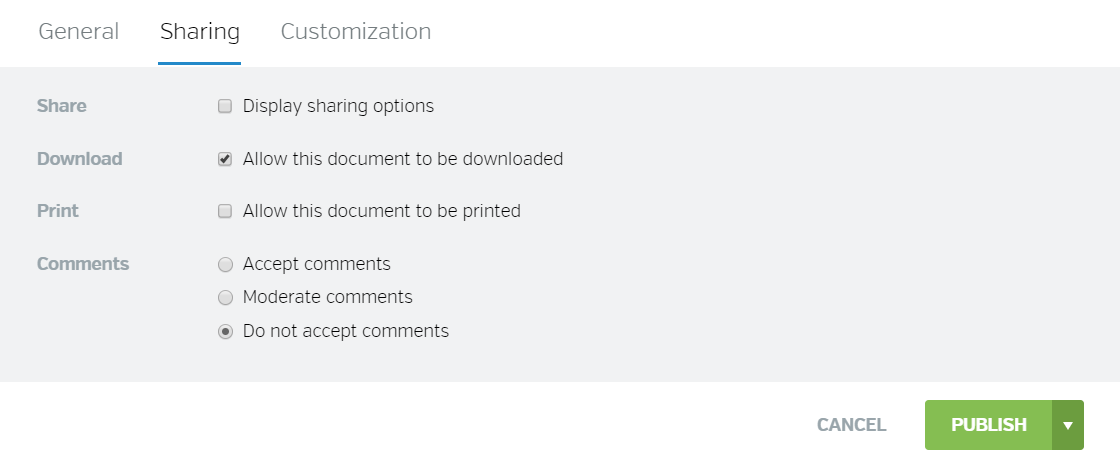 Digital publishing is only one part of the picture for businesses looking to go green, but it couldn't be easier to get started. Create your account today for free and see how Calaméo can work for your business.
---
Did you miss the environmentally focused publications we've been highlighting this week on Facebook and Twitter? Follow us to get the latest highlights from the our global community of publishers. You can also see what's new with Calaméo on Instagram, Pinterest and LinkedIn.