The Internet changed the way people book and purchase holidays—and so travel companies have adjusted, too. Digital travel brochures accommodate new habits by allowing customers to browse destinations and vacation options online.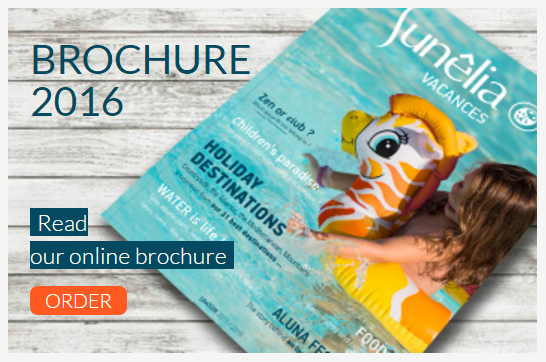 Online brochures also offer a great-looking flipbook alternative to a PDF, and an interactive reading experience. Here is a selection of some of our favorites published with Calaméo…

So what are the other advantages of digital travel brochures? Allow us to explain further…
Maximum convenience
A online version is instantly accessible to your readers at anytime, anywhere, on any device. Bonus: it also can't be lost or left behind somewhere!
Zero printing and distribution costs
And all while saving trees. With unlimited pages per Calaméo publication and no printing costs to worry about, your brochures can be as long as you like with as many high quality, expensive-to-print images as you like. For users who don't enjoy reading on a screen, you can even activate the Download and Print icons on the reader. Your brochures can be embedded in your website, distributed by email, or posted on social media pages.
For example, here is how Ponant make their brochures consultable via their website: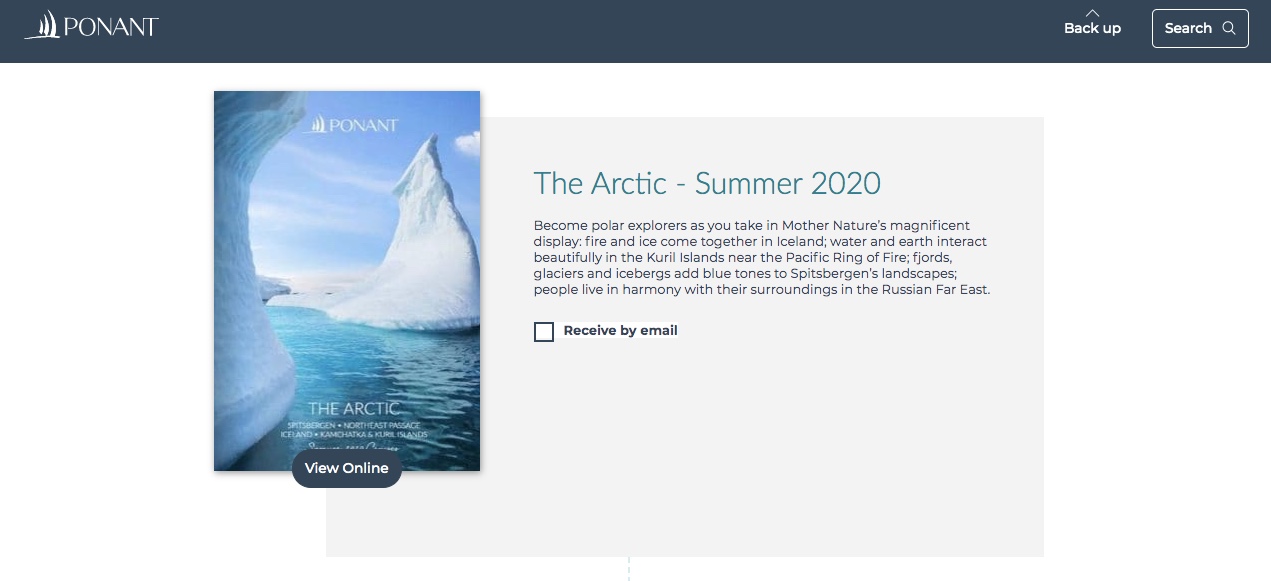 Captivating, interactive and engaging
Your customers can zoom in on high definition photographs.
You can add links to navigate within the brochure and to other webpages for more information.
Take your reader to their dream destination by adding videos which capture places at their best and immerse your reader:

Destination and content data
Thanks to advanced statistics, you can track key audience information. Find out which pages have the most engagement and which links receive the most clicks. Then you'll have a strong idea which destinations are of most interest, or what elements constitute a successful page of a brochure.
Always up-to-date
You can upload an updated version of an online brochure at any time, without changing the URL where it is hosted. Plus, Calaméo can save any existing links you've created and includes them automatically in the new version of the document.
To sum it up, digital travel brochures on Calaméo offer convenience, accessibility and engaging features for both you and your customers. If you have brochures to distribute, join Calaméo for free and start publishing today!