Since the beginning of 2020, much of the world has undergone rapid changes in response to the COVID-19 outbreak. With more than 30% of global population under some form of lockdown in April, everything from doing business to keeping busy has been turned upside-down and everyone is being forced to innovate.
That's why we decided to update our list of digital publishing strategy trends for 2020. Although the strategies we discussed back in 2019 are still important, we wanted to highlight trends that have emerged this spring. Read on to learn how businesses are adapting digital publishing to meet new needs during the coronavirus pandemic.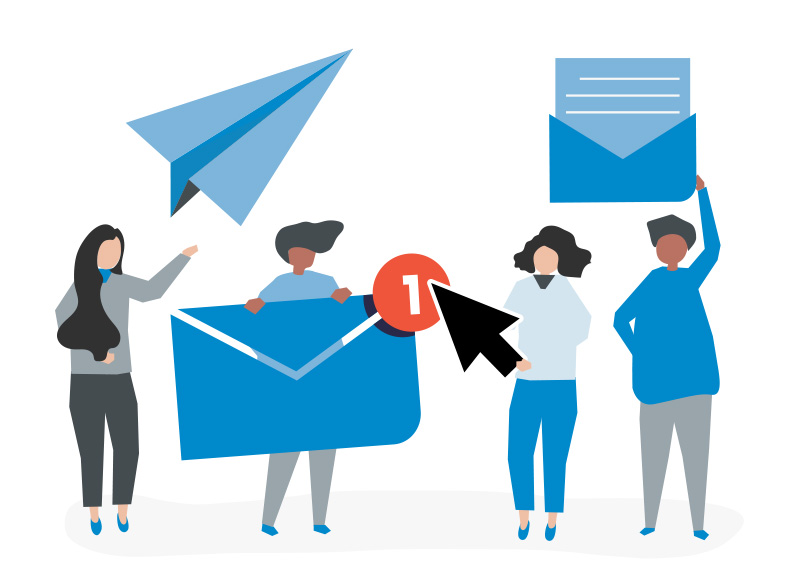 DIGITIZATION
A main concern for companies across all industries has been getting their business up and running online. Of course, having an internet presence and even offering online sales are already key for modern organizations. However, when stores are closed and potential customers are quarantined at home, digital platforms are vital for staying in touch. One recent survey showed more than 85% of marketers anticipate bigger demand for online services, while 70% expect increased e-commerce.
In addition to serving customers online, businesses are also figuring out how to enable remote work for their teams. For many, the shift from office life to working from home was sudden. Overnight, thousands of companies have had to adjust priorities and adopt new ways to collaborate. In the US alone, the number of people working from home jumped from 4% of the workforce to 34% during the first week of April 2020.
This unprecedented move to the web means companies are racing to digitize documents of all types. From internal memos to product catalogs, their materials need to be available for customers and employees online. And due to production and distribution difficulties, the trend is even stronger for businesses with print publications. In challenging conditions, digitization is helping to provide critical publishing solutions.
SOLIDARITY
Another publishing trend to come out of the pandemic is more widely shared content. Digital publishers quickly recognized the need for people at home to stay informed, entertained and learning. Overwhelmingly, they have responded by making content that is usually paid available for free online.
Here at Calaméo we have seen inspiring examples of publishers showing solidarity with their readers. We rounded up some of the educational resources that our publishers shared to help quarantined parents and children on the blog in French. We've also noticed special journals, activities and more being shared on our platform for everyone to enjoy.
💡 TIP: Published something on Calaméo that you'd like us to check out? Don't forget to tag us @calameo when you share it on Facebook, Twitter or LinkedIn.
Indeed, this is a trend that's become clear among publishers all over the internet. Newspapers and magazines like the New York Times and Vanity Fair are letting readers without a subscription access their coverage of the coronavirus. As a result, views were 30% higher on average in March 2020 than in 2019. Some sites have even reported doubling their traffic due to free content initiatives, demonstrating a strong connection with audiences online.
E-BOOKS
The last publishing trend we'll highlight today is a bit unexpected: e-books. After a decade of highs and lows, by 2019 e-books made up about 20% of all book sales. But as more and more businesses turn to online tools to digitize and share content, e-books have gained new popularity amid the pandemic.
Offering readers the opportunity to download digital copies of their material is an important option for publishers in lockdown. Booksellers are reporting increased demand, while libraries have experienced a surge of e-book borrowing. For example, digital library book checkouts climbed by 30% during the first weeks of quarantine in the United States. And in France, e-book sales rose up to 200%.
Businesses in every industry are working hard to adapt to the extraordinary circumstances created by the coronavirus. However, the immediate future remains uncertain. Some experts predict, for instance, that 25-30% of people may still be working from home in 2021. Others wonder whether advertising will continue to support online content as usual.
We don't know yet how these digital publishing trends will evolve over the coming months. But one thing seems clear: the best strategies in 2020 will focus on being useful in a changing world.
---
To learn more about digital publishing on Calaméo, check out our Guided Tour below. Write to us with your questions any time at contact@calameo.com.