Publishing your digital materials in different languages can be a rewarding strategy—and sometimes a headache to get right. From translating an entire website to translating social media posts, details matter when managing multilingual content. Since we work in seven languages here at Calaméo, today we're sharing our best tips for managing multilanguage digital publications.
Set a realistic schedule
First things first: it's easier to start small with multilingual content than it is to translate every single word you publish. Before beginning to plan, you should know which new language(s) you'll be using and the audience that you'll be targeting. For example, imagine your product catalogs are not yet available in the language of a fast-growing market. Providing a translated catalog for users to browse may benefit your online sales.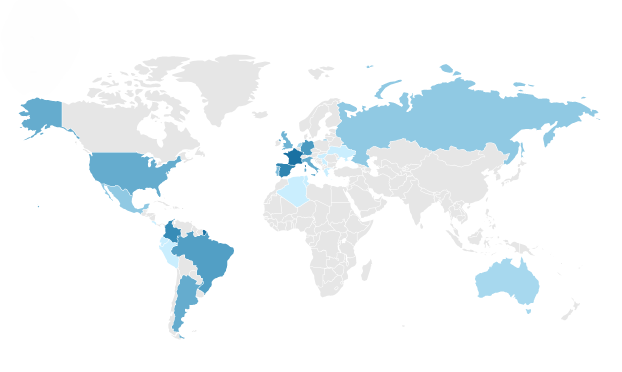 Once you know which content needs translation, you can update your production schedule. Remember that creating multilingual content requires time and resources! You'll need to budget time to translate your content, as well as format and publish each version. If you work with outside translation services, request an estimate of time and cost to help stay on track.
Keep content organized
Next, choose the best tools to share your multilingual content. If you're translating pages of your website, research how your CMS handles different language options. For more substantial content like tutorials, white papers and brochures, our platform makes creating beautiful multilanguage digital publications simple. You can upload PDFs, Powerpoints and more to your account in just seconds.
💡 TIP: Have lots of different languages to get online? Our advanced conversion technology accepts batch uploads of up to 10 files at a time.
Then, think about how you'd like to present your multilingual publications. Group them either by the type of content, like magazines and e-books, or by language. Thanks to the Folders feature on Calaméo, you can easily organize multilanguage digital publications according to your needs. Share a Folder directly with your audience, or embed a convenient Library Widget in your website for viewers to explore.
Update search basics
So your content is translated, formatted, uploaded and organized online—whew! But if you haven't thought about search, don't start celebrating just yet. Taking a few minutes to improve the SEO of your multilanguage digital publications gives them greater visibility in the future and can help you meet your goals.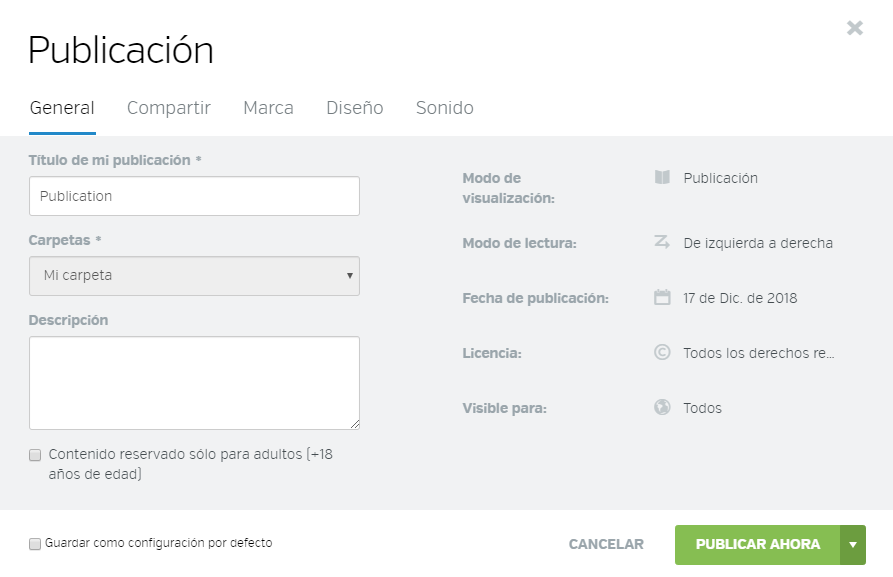 Fortunately, publishing your multilingual content with Calaméo means that you're already a step ahead. That's because in any language, all non-private publications are automatically indexed for search engines. By entering a title and description, you can associate your publication with relevant keywords in its language and make it easier for your target audience to find via search.
Consider the context
To publish successful multilingual content, you need to do more than copy and paste. In addition to careful strategy and organization, attention to detail within the overall context creates a seamless reading experience for your audience. A wonderfully produced prospectus in Spanish works best when presented in a Spanish-language publication viewer. Not only is this consistency a must for good UX, it's also a snap to achieve with the right digital publishing solution.
Our viewer is fully translated and ready for you to use in any of the Calaméo platform's seven available languages: English, French, Spanish, Italian, Portugese, German and Russian. When you share a link to one of your multilanguage digital publications, the viewer will automatically adapt to the reader's browser. However, you can add a simple URL parameter to guarantee a specific viewer language:
https://www.calameo.com/calameo/read/0000000017fecd1302942?language=es
Go the extra mile
Although we're proud of our multilingual platform, we know that our users publish in dozens of different languages every day. As a result, we work hard to offer options like RTL reading mode that make managing multilanguage digital publications smoother. But if there's something missing to make your translated content really shine, you can add it to our viewer by creating a custom theme.
For example, custom themes allow you to control the tooltip text that labels different buttons in the viewer. That means you can translate the publication viewer into the language of your choice with only a few lines of code, as the tutorial below shows:
Plus, our Elements feature has everything you need to whip up themes in multiple languages built right in to your Calaméo account.
💡 TIP: Access to Elements is an exclusive feature of our PLATINUM plan. To test it out yourself, request a two-week free trial today!
Managing multilanguage digital publications often requires a bigger investment of time and energy than publishing content in just one language. With these tips, you should be ready to tackle translations and enjoy the benefits of a more direct relationship with your audience. Bon courage !
---
Do you have a great hack for handling multilanguage digital publications? Share it with us on Twitter @calameo!